Check back here all week for interviews, videos and photos from the 2018 U.S. Open at Shinnecock Hills GC.
Stories
How Shinnecock's Michael Ford found his way to a 300-acre office. Learn more about Michael Ford, senior assistant superintendent at Shinnecock Hills and how he found himself on the team for the U.S. Open. READ MORE.
Taking Shinnecock Hills back to the 1800s. Shinnecock Hills underwent a restoration over the last several years, in anticipation of the 2018 U.S. Open. Jon Jennings explains why it was a "surreal" experience to be involved in restoring Shinnecock to its original William Flynn look. READ MORE
How Shinnecock Hills keeps its greens in shape. Ever wonder how Shinnecock Hills Golf Club maintains the shape of those iconic greens? Is it magic? Not quite… but it is invisible to the eye. READ MORE.
Flying high in the Hamptons: GreenSight Agronomics gives Shinnecock Hills a bird's eye view of its turf. When it came time to prepare for the U.S. Open, Jon Jennings and his team turned to some futuristic turf technology to get the course in top condition: drones. Find out how GreenSight Agronomics helps the crew efficiently manage Shinnecock Hills. READ MORE.
From concrete to turf: Bobby Bolin's journey to Shinnecock. It's a little more than 1,500 miles from Albion, Neb., to the maintenance facility at Shinnecock Hills, but it was a journey Assistant Superintendent Bobby Bolin was happy to make if it meant being involved with the 2018 U.S. Open. Learn more about this Nebraska transplant. READ MORE.
Lindsay Brownson's journey to Shinnecock Hills. Lindsay Brownson's passion for the golf industry was sparked at a young age after hearing stories from her older brothers who happened to work at a local golf course. Find out how she got from a high schooler thinking, "Oh, I want to do that!" to assistant superintendent at Shinnecock Hills Golf Club. READ MORE.
Photos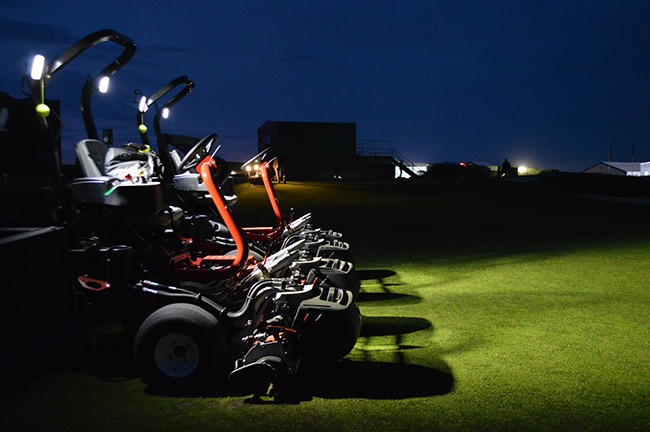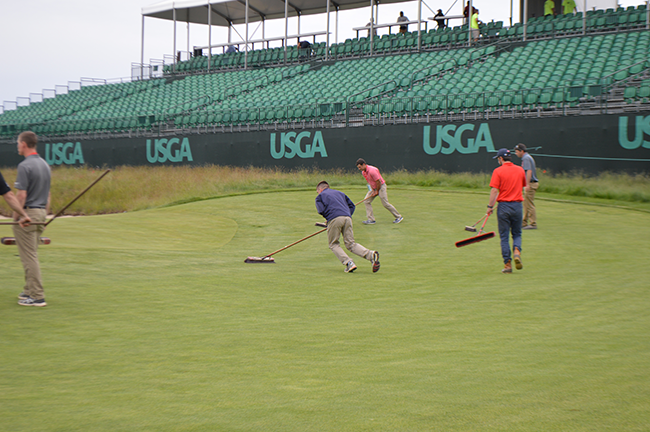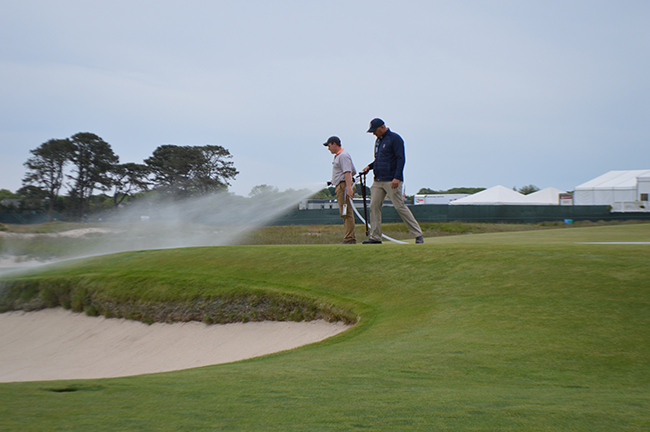 Check out more maintenance shots in our Photo Parade.
To see more people we met while at Shinnecock, check out this Photo Parade.
Check out our best pre-dawn maintenance shots in this Photo Parade.
Here's a roundup of some of our favorite maintenance shots from the week.
Videos