About Us
Golfdom Mission Statement and History
Golfdom's primary readership is superintendents — the people who manage and maintain golf courses. Superintendents are experts in agronomy, the study of soil and turfgrass management. Golf course owners, architects, general managers and pros also read the magazine. Golfdom strives to educate and entertain its readers through content that underscores utility and provides practical information to help them in their careers.
The original Golfdom magazine was founded in 1927 as the industry's first business journal. The digest-sized publication, founded and published by the legendary Herb Graffis, was the "bible" for greenkeepers, club managers and golf professionals in search of technical and professional information.
The old Golfdom was among the first industry publications to promote education and training for greenkeepers and other "revolutionary" concepts. Many of today's practices, technologies and products were first introduced in Golfdom.
Golfdom was published for more than 50 years before Herb's declining health and changes in the magazine marketplace led to its demise in 1981. For 18 years, there was an empty space in the golf industry where Golfdom was supposed to be.
That changed in 1999 when Questex Media's Group revived the title to launch a new upscale publication designed to fill the niche between the highly technical association journal and the newsy tabloids. In May 2012, Golfdom, along with five other sister publications including Landscape Management and Pest Management Professional, was acquired by North Coast Media LLC. The new company helmed by president & CEO Kevin Stoltman, a former Golfdom associate publisher, focuses on industrial and green industry business-to-business publications. North Coast Media has made major investments to breath new life into the storied Golfdom Media Network. The move into the future began with the 2012 launch of the Golfdom iPad app and continues with the 2013 unveiling of the print magazine's first redesign in more than a decade, and, now, the redesign and introduction of new features on Golfdom.com.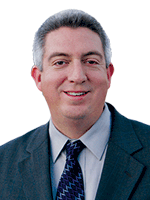 Seth Jones, Editor-in-Chief and Associate Publisher
sjones@northcoastmedia.net | (785) 690-7047 | @SethAJones
Seth Jones, a 19-year veteran of the golf industry media, is editor-in-chief of Golfdom magazine, Landscape Management and Athletic Turf. A graduate of the University of Kansas School of Journalism and Mass Communications, Jones began working for Golf Course Management in 1999 as an intern. In his professional career he has won numerous awards, including a Turf and Ornamental Communicators Association (TOCA) first place general feature writing award for his profile of World Golf Hall of Famer Greg Norman and a TOCA first place photography award for his work covering the aftermath of Hurricane Katrina. In his career, Jones has accumulated an impressive list of interviews, including such names as George H.W. Bush, Samuel L. Jackson, Lance Armstrong and Charles Barkley. Jones has also done in-depth interviews with such golfing luminaries as Norman, Gary Player, Nick Price and Lorena Ochoa, to name only a few. Jones has been asked to speak at turf conferences around the nation, most recently serving as keynote speaker at the Rocky Mountain GCSA Annual Conference and emcee of the Anuvia Legends Initiative ceremony, honoring legendary superintendent Ted Horton for his work in the industry. Jones is a member of both the Golf Writers Association of America and TOCA.
---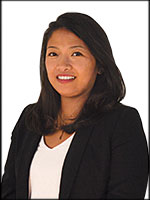 Abby Hart, Senior Editor
ahart@northcoastmedia.net | (216) 706-3756
Abby Hart oversees the editorial production of Landscape Management and Golfdom. A native Clevelander, she spent 10 years in Chicago, where she was operations manager of a global hospitality consultancy. She also worked as managing editor of Illumine, a health and wellness magazine; and a marketing specialist for B2B publications. Abby has a degree in journalism from Boston University's College of Communication.
---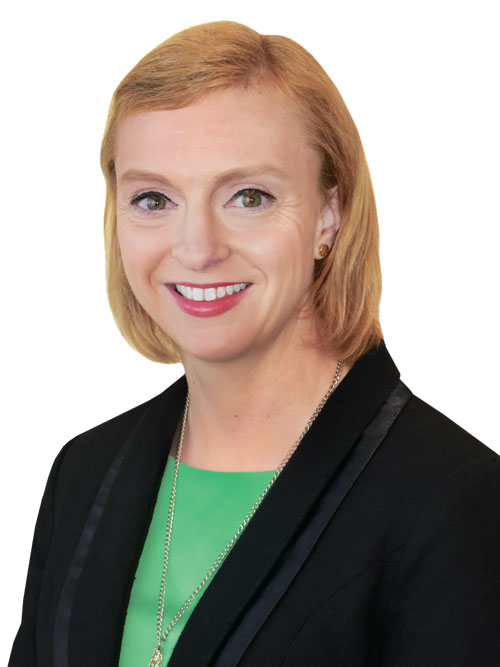 Christina Herrick, Editor
cherrick@northcoastmedia.net | (216) 675-6009
Christina Herrick is the editor of Golfdom and Landscape Management magazine. Known for her immersive approach to travel from coast to coast in her previous stint as senior editor of American Fruit Grower Magazine, she uses social media (Twitter/Instagram @EditorHerrick) to share her experiences on the road with her audience. Herrick has a degree in journalism from Ohio Northern University and has been in B2B publishing for seven years.
---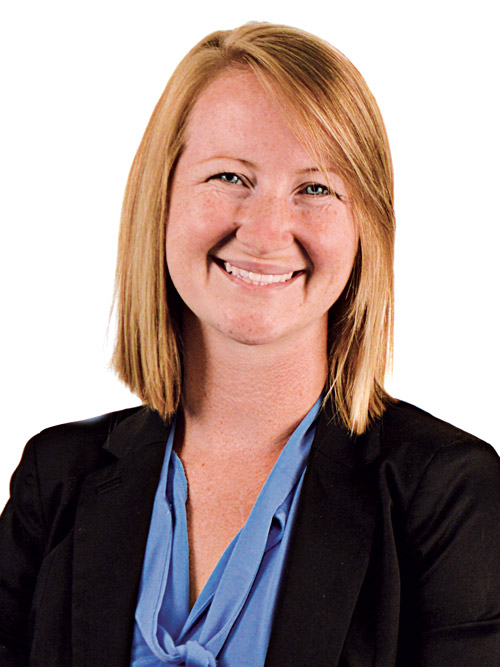 Sarah Webb, Associate Editor
swebb@northcoastmedia.net | (216) 363-7932
Sarah Webb holds a bachelor's degree from Wittenberg University, where she studied journalism and Spanish. In addition to her role on Golfdom, she is the associate editor of Landscape Management magazine. Prior to her role at NCM, Sarah was an intern for Cleveland Magazine.
---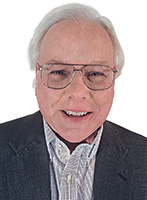 Ed Hiscock, Editor-at-Large
hiscock.ed@gmail.com
Hiscock worked for 16 years covering the golf course management and turf industry, first for Grounds Management magazine and then for GCM. He worked for the GCSAA serving as GCM's managing editor, editor and editor-in-chief. He was on the association's management team, a position in which he helped plan the annual Golf Industry Show. He eventually became GCSAA's director of member communications, traveling nationally and internationally to cover an industry for which he is passionate.
---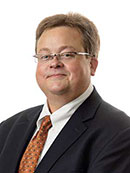 Pete Seltzer, Art Director
pseltzer@northcoastmedia.net | (216) 706-3737
A graduate of Wittenberg University, Pete Seltzer has more than 20 years of hands-on experience as an art director in all aspects of the design and production of editorial, promotional and marketing creative. Over his career, Pete has garnered numerous national and regional design awards from organizations such as the American Society of Business Press Editors, the American Society of Healthcare Publication Editors, Folio and the Turf & Ornamental Communicators Association.
---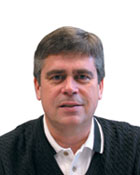 Karl Danneberger, Science Editor
danneberger.1@osu.edu | @GlobalTurf
Karl Danneberger, Ph.D., is a professor in the department of horticulture and crop science at The Ohio State University. He is author of the popular The Turf Doc column that appears monthly in Golfdom. Danneberger writes on topics ranging from Poa annua to pest control.
---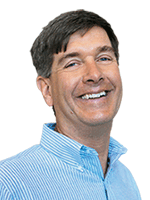 Clark Throssell, Research Editor
clarkthrossell@bresnan.net
Clark Throssell, Ph.D., is the former director of the Purdue University turf program as well as the former director of research for GCSAA. Throssell is the research editor for Golfdom, focusing on managing the Super Science section of the magazine and website. He also contributes his "Clark Talks Turf" column to Golfdom every month.
---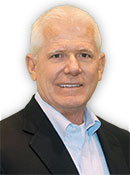 Mark Woodward, Contributing Editor
mwoodward@obsports.com
Mark Woodward currently is a Senior Vice President of Operations with OB Sports Golf Management. He also is an owner/principal of Casa Verde Golf and Landscaping, LLC a golf course renovation/construction company. Woodward earned his bachelor's degree in environmental resources from Arizona State University. He later received a master's degree in business administration from the University of Phoenix and has served in numerous boards and advisory committees in and out of the golf industry. Prior to OB sports, Woodward dedicated over 40 years to the golf industry, serving as a golf course superintendent, golf facility manager, municipal parks and recreation director, municipal golf operations director, chief executive officer of the GCSAA, business development manager for a golf course construction company, and owner of a golf consulting business. For his efforts, Woodward was recognized by Golf Inc. Magazine as one of golf's "Most Admired Operators" in 2006, and in the top 35 "Most Powerful People in Golf" in 2008 and 2009.
---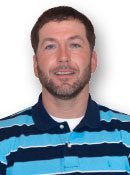 Matt Neff, Contributing Editor
mneff4@yahoo.com | @mneff4
Matt Neff is the assistant golf course superintendent at Wedgewood Golf & Country Club in Powell, OH. He is a graduate of Malone College in Canton, Ohio, and obtained his turfgrass science degree from The Ohio State University. He has been writing for Golfdom since 2013.
---
To learn more about our sales team, click here.
---
Editorial Advisory Board Members
Mike Bavier, CGCS-Ret.
Barrington, Ill.
Conrad Broussard, CGCS
St. James Plantation, Southport, N.C.
Julio Diaz
Puntacana Beach and Golf Club, Punta Cana, Dominican Republic
Damon Di Giorgio
Fieldstone Golf Club, Wilmington, Del.
Chris Erickson
Del Mar Country Club, San Diego, Calif.
David Hay, CGCS
Indian Wells Country Club, Indian Wells, Calif.
Bill Irving
Wolf Creek Golf Club, Olathe, Kan.
Rees Jones
Rees Jones, Inc., Montclair, N.J.
Tim Kreger
Executive Director, Carolinas GCSA
Tom Lively, CGCS
TPC San Antonio, San Antonio, Texas
Tom Marzolf
Fazio Golf Course Designers, Hendersonville, N.C.
Roger Meier
Valhalla Golf Club, Louisville, Ky.
Jeff Plotts
TPC Sawgrass, Ponte Vedra Beach, Fla.
Jackson Reiswig
Coral Creek Club, Placida, Fla.
Steve Sarro
Pinehurst Country Club, Denver, Colo.
Andy Wilson
Bethpage State Park Golf Course, Farmingdale, N.Y.
Alex Stuedemann
TPC Deere Run, Silvis, Ill.