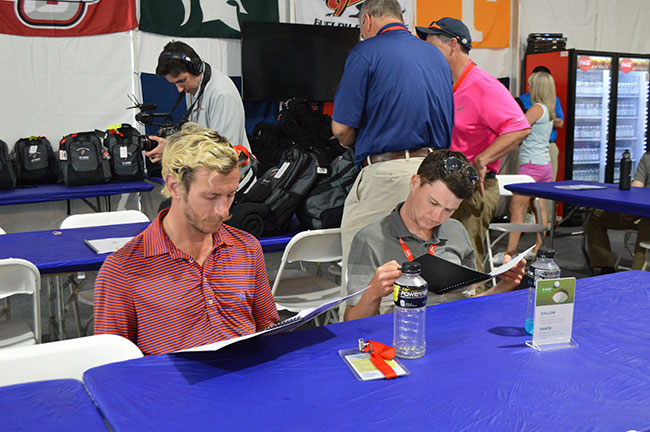 A couple volunteers pore over the handy volunteer guide for the week.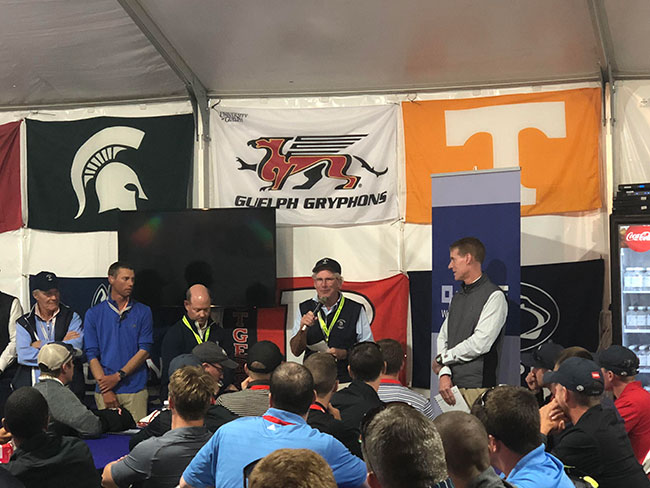 Jack Curtin, Shinnecock Hills tournament general chairman, welcomes the volunteer crew on Sunday, June 10. "The players that I have talked to this week who have played the course are raving about the conditions of this golf course," he said. "And handing this golf course over to you all for the next 7 days, Jon (Jennings) has picked the best crew he possibly could."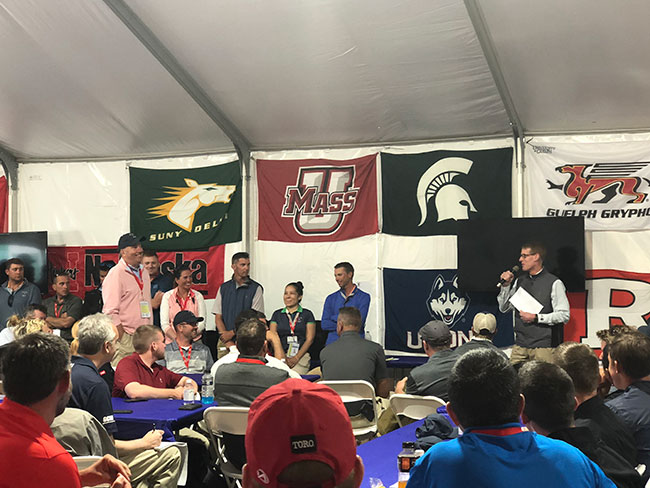 Jon Jennings called out his first boss in turf, Mike Chrzanowski, superintendent at Madison (Conn.) Country Club. "He was a 24-year-old superintendent who hired an 18-year-old high school kid to work on his golf course. He taught me how to mow greens… I overslept, he almost fired me… but we're still friends today."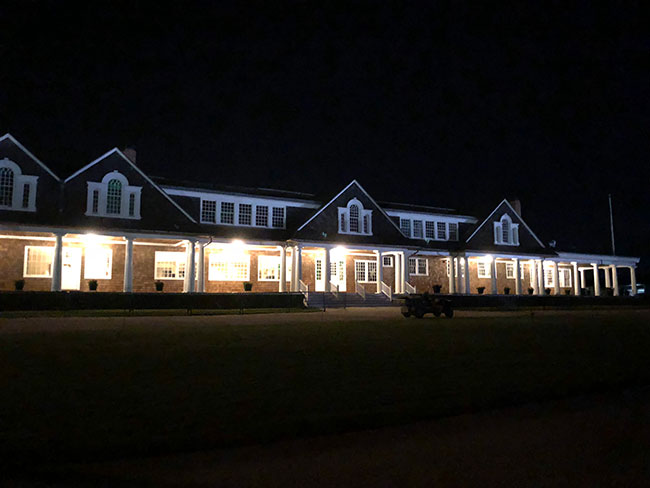 Shinnecock's Stanford White-designed clubhouse opened in 1892 and is the first clubhouse for any golf course in the United States. A beauty, even in the pitch darkness of 3 a.m., when this photo was taken.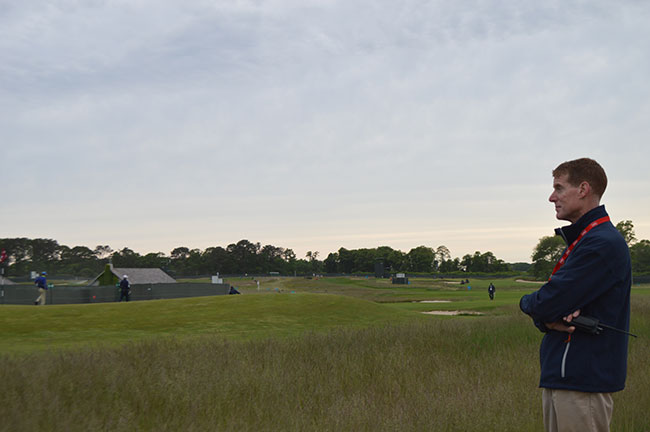 Jon Jennings, CGCS, surveys morning maintenance. "It's the players' practice round, but it's also our practice round," he told his crew of 200 volunteers that morning.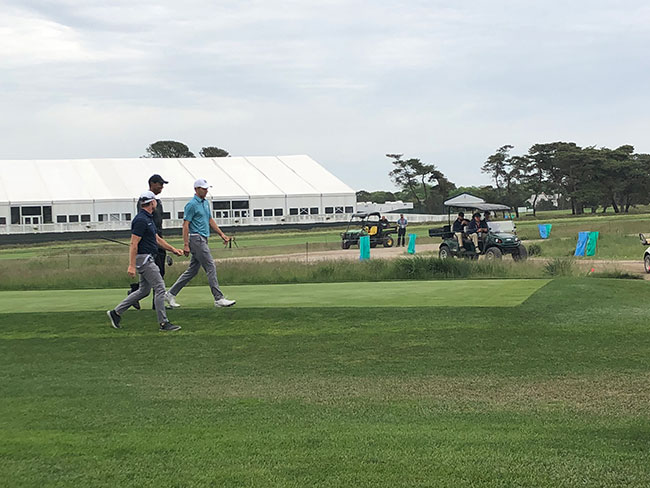 Tiger Woods and Jordan Spieth (in green) check out the course during the practice rounds.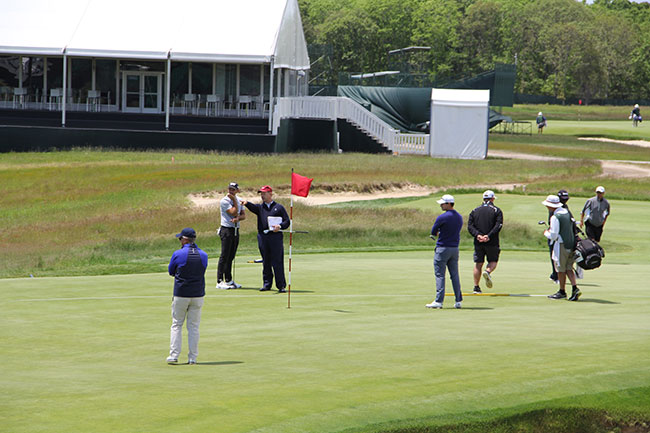 USGA President Mike Davis (in the red cap, center), chats with Charl Schwartzel.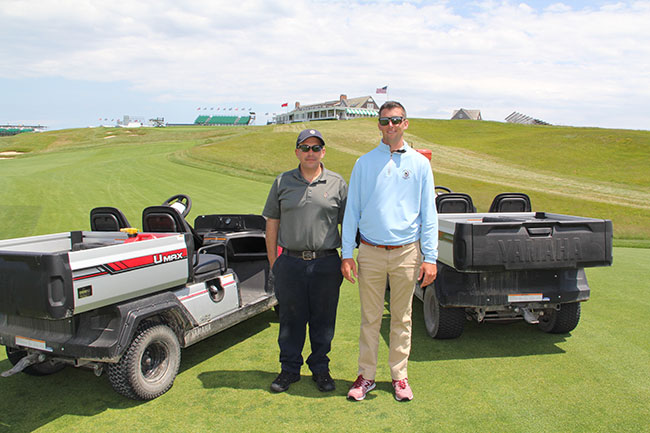 Head Mechanic Kevin Stoeckert (left) and Lead Assistant Superintendent Mike Ford make a stop on the No. 18 fairway.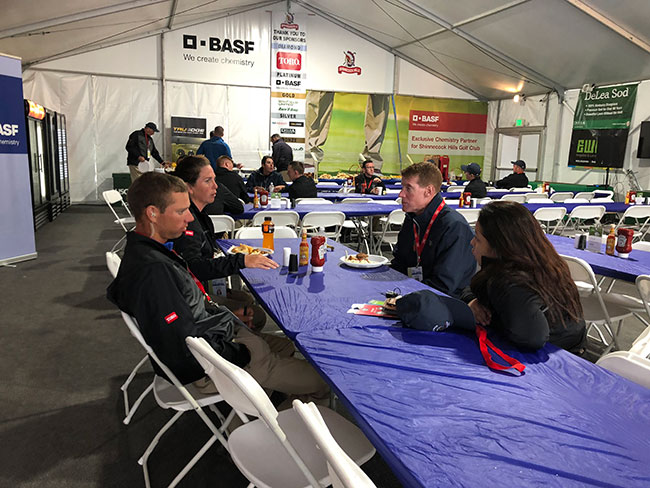 A quick breakfast meeting with most of the team. Left to right: Assistant Superintendent Bobby Bolin; Assistant Superintendent Lindsay Brownson; Jon Jennings, CGCS; and Adminstrative Assistant Ana Alvarez.
Photos: Abby Hart, Seth Jones