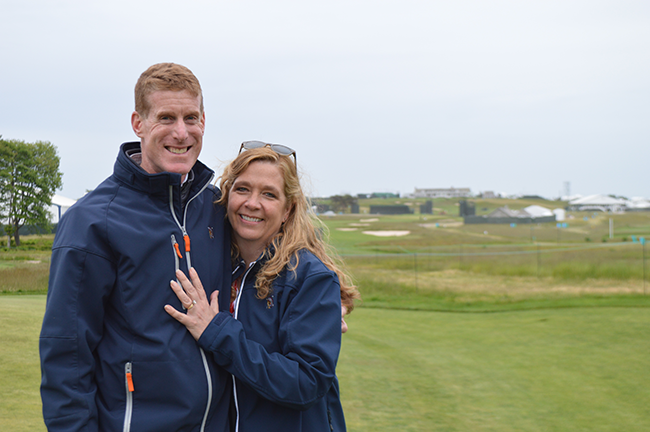 Jon Jennings, CGCS, takes in the course with his wife, Susan, during evening maintenance.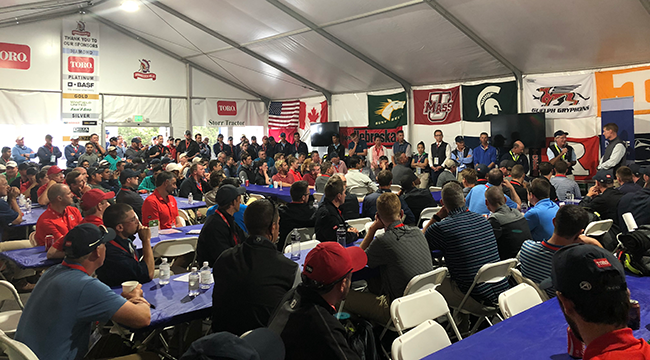 Shinnecock Hills General Chairman Jack Curtin addresses the volunteer crew, which consists of 200 volunteers out of 600 applicants, with 20 states and 6 countries represented.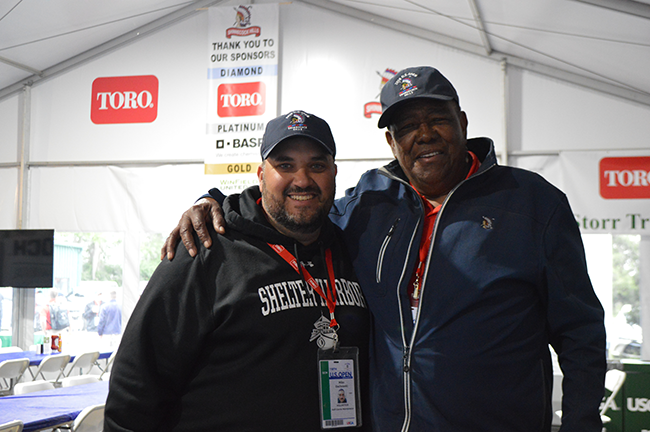 Mike Dachowski (left), superintendent, Shelter Harbor Golf Club (Charlestown, R.I.) meets up with his old grounds crew pal from his Shinnecock Hills days, Ronald "Snoop" Eleazer. Snoop is a Shinnecock Native American, started out caddying at the club at 12 years old, and has worked at Shinnecock through four superintendents and four U.S. Opens.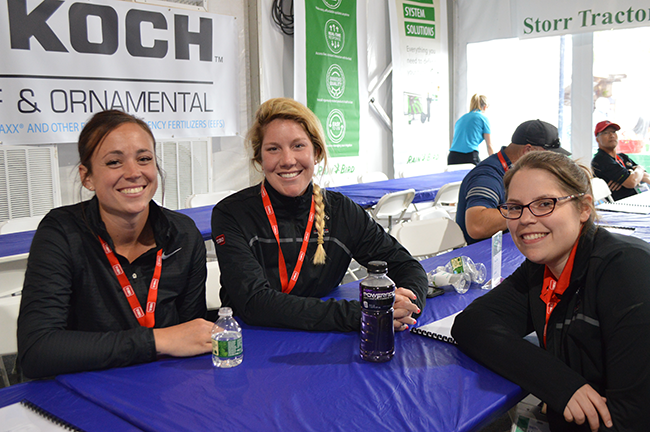 From left to right: Jessica Lenihan, assistant superintendent, Hayden Lake (Idaho) CC, Sarah Jackson, assistant superintendent, Trinity Forest GC (Dallas), and Anna Maconochie, Connemara GC (Nicholasville, Ky.) relax before dinner.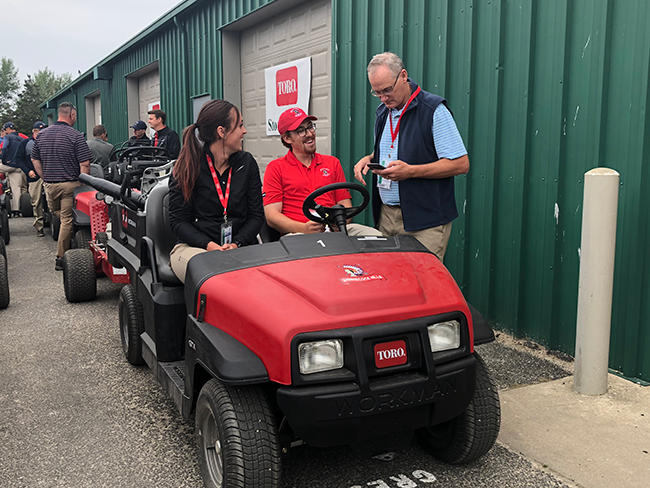 Jessica Lenihan and Robert Basirico, East Hampton (N.Y.) Golf Club share some laughs with Paul Vermuelen, the PGA Tour's senior director of championship agronomy, before heading out to mow greens.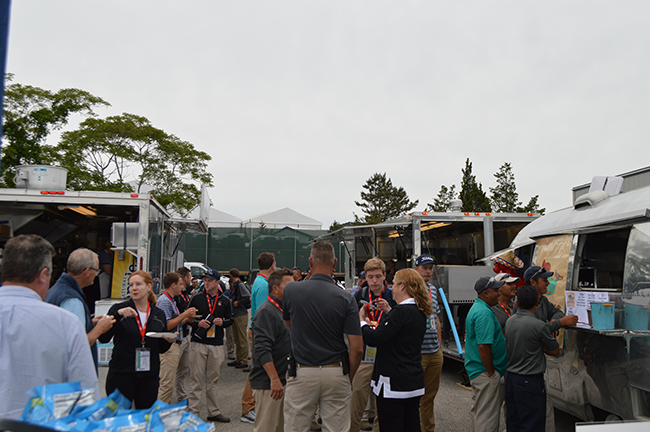 Hey, the grounds crew's gotta eat too. The team checks out the food trucks before heading out onto the course for the first time.
Two of the busiest guys in the Hamptons this week: Senior Assistant Superintendent Mike Ford, and Jon Jennings, CGCS.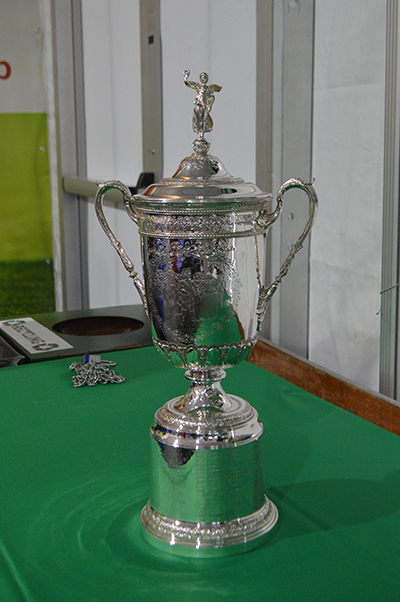 We did a double take at this big shiny thing in the corner of the golf maintenance hospitality tent. The U.S. Open Championship Trophy made a surprise appearance.
Photos: Abby Hart, Seth Jones