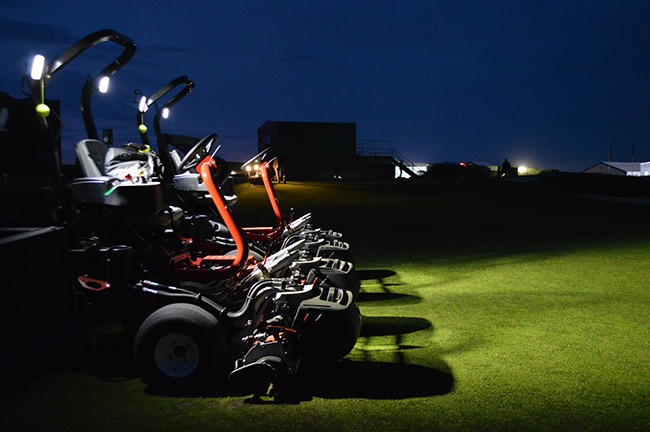 A few fairway mowers wait their turn.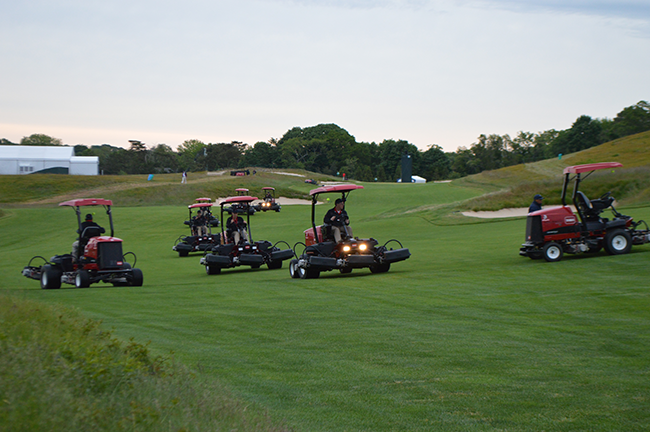 The Toro Co. traveled to the Hamptons with 13 semis full of equipment. That's a lot of gear!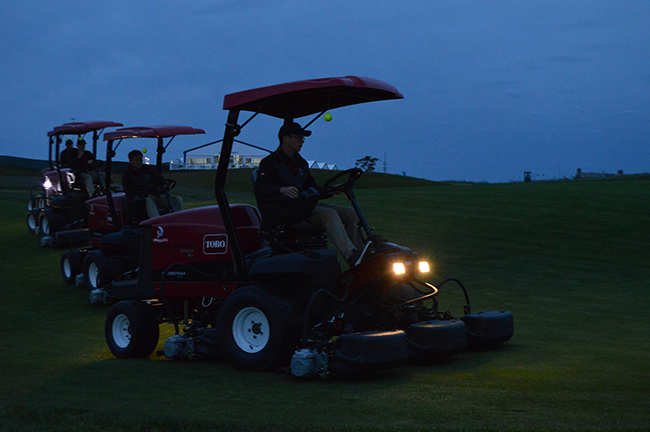 A fairway mowing crew lines up in formation.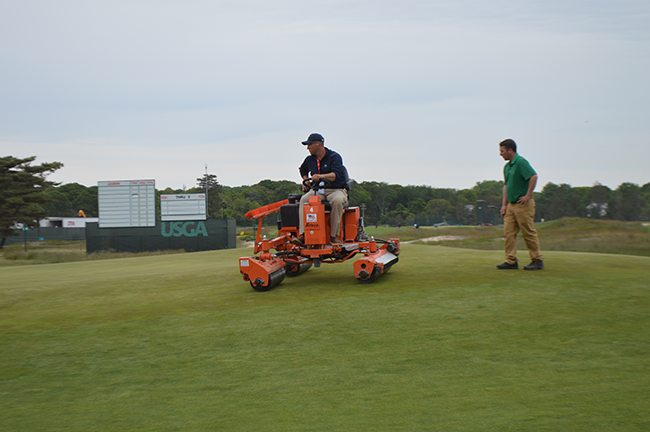 No slow rolls here…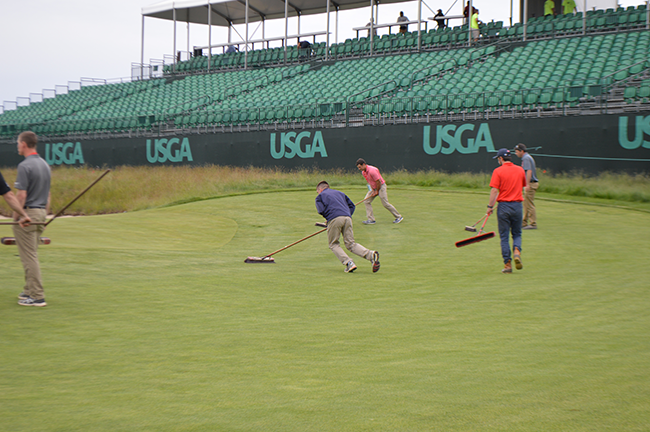 The greens brushing team, putting their backs into it.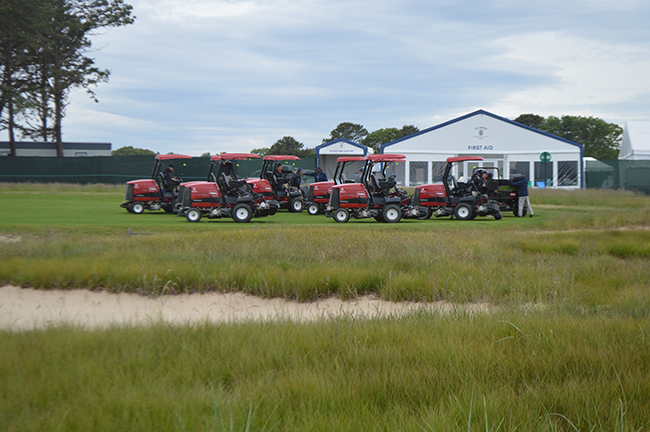 A quick stop to offload clippings, and then it's on to the next one…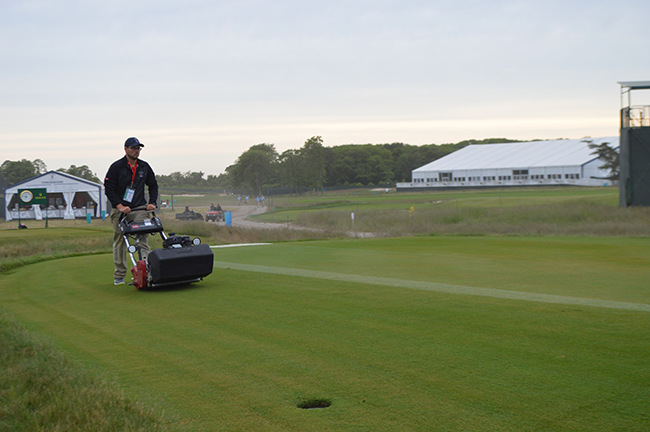 Smoothing out a tee box.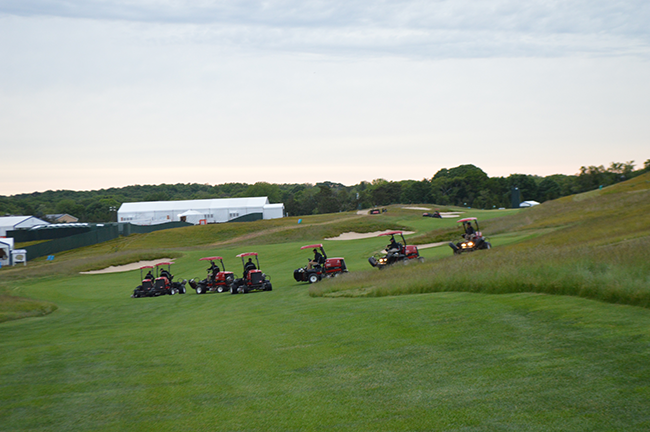 Fine tuning more fairways.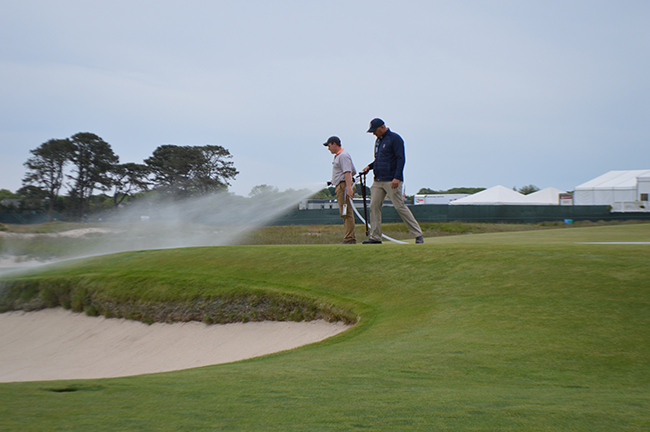 No. 4 green gets a FieldScout TDR moisture reading and some water.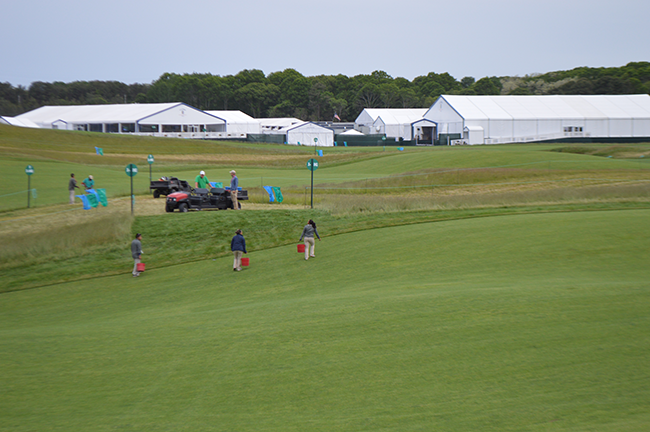 The divot crew is on the move.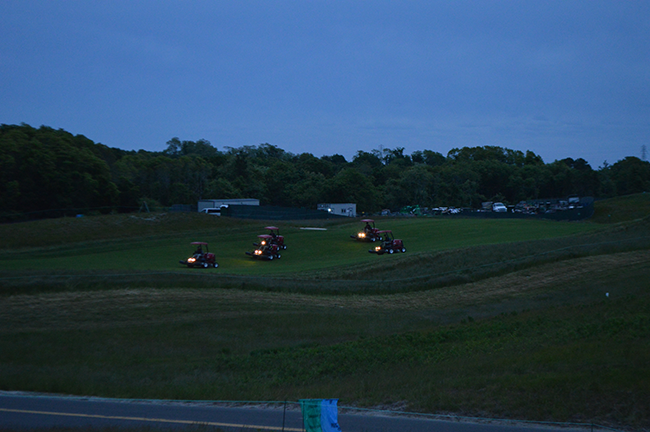 No. 12 fairway gets an early morning mow.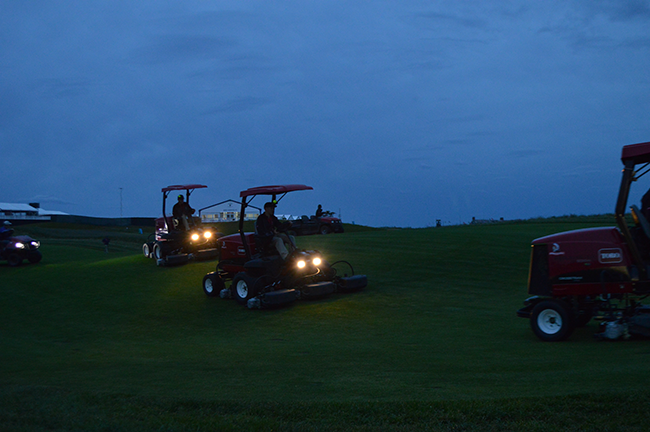 Up close and personal with more Toro equipment on the No. 14 fairway.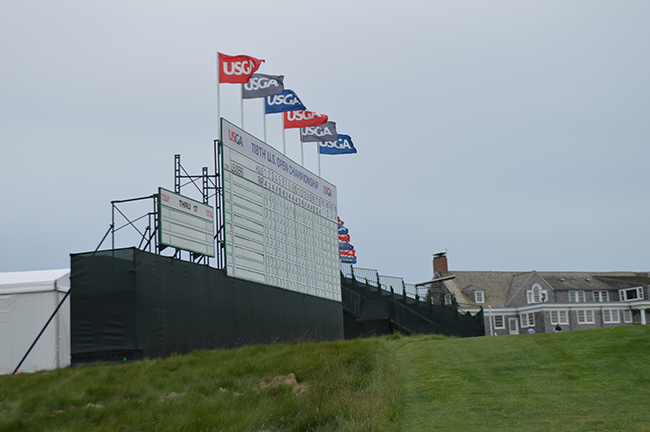 The famous Shinnecock Hills wind ruffles a few USGA flags.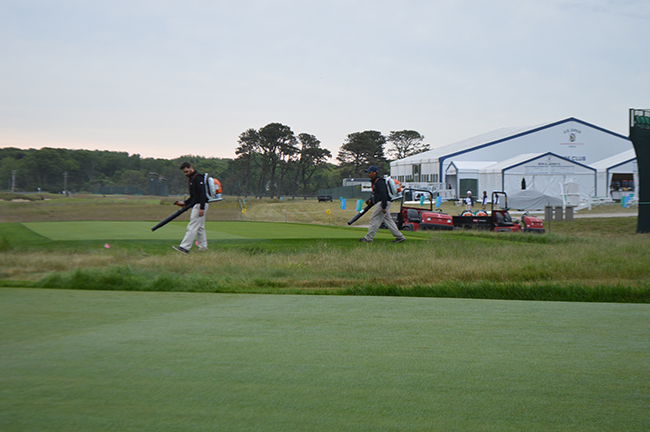 Blowing off the rough.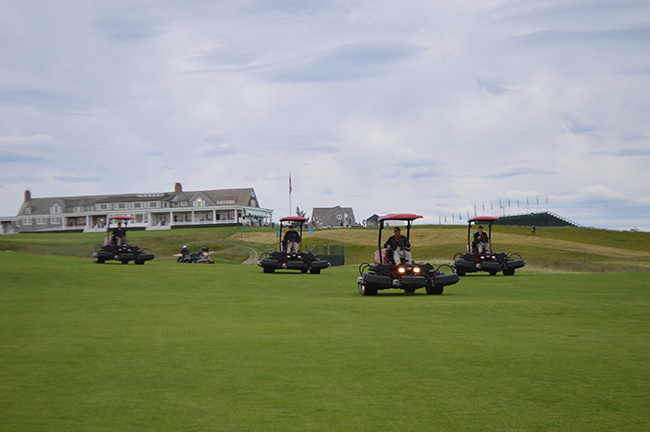 The last hole of the 2018 U.S. Open. Not a bad place to be.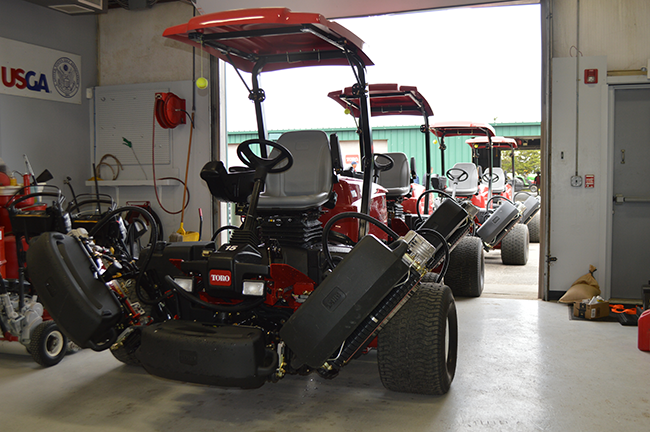 After a morning of hard work, these Toros are lined up for a service check by Shinnecock Hills' mechanic, Kevin Stoeckert.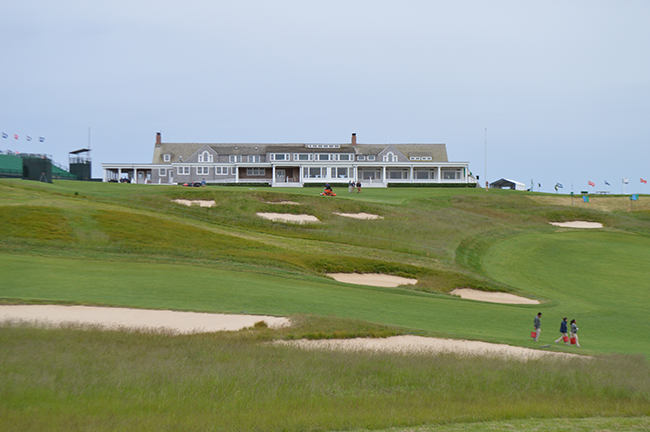 The finishing touches on Shinnecock Hills.
Photos: Abby Hart