Performance Nutrition launches redesigned website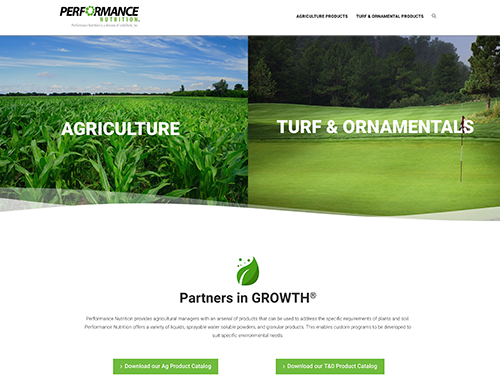 In a development announced just days before the 2019 GIS began, Hazlet, N.J.-based Performance Nutrition (booth 5450) has a newly redesigned website for golf course superintendents and others in the green industry.
The site, pnfertilizers.com, was developed to serve superintendents, landscapers and sports turf managers, and the redesign "provides quick and easy access to detailed information on Performance Nutrition's fertilizer, soil amendments, biopesticides and phytohormone products," the company says.
The redesign includes improved functionality, complete labels and application rates, info sheets and specialty programs for soil health and aerification, all in what the company describes as a "clean, uncluttered design." The upgraded distributors page is where superintendents can find a regional source for Performance Nutrition's product lineup.
Performance Nutrition is a division of LidoChem, Inc, and in a statement, company President Don Pucillo said, "We are thrilled to introduce our new website and the functional, robust information it provides turfgrass managers to grow and maintain healthier soil and turf."
LidoChem, Inc.'s Performance Nutrition division was established in 1999. Interested superintendents can visit the site or reach the company through its ag Facebook page, fertilizer Facebook page or on Twitter @PerformanceFert or @PerformanceFertAG.
Kelly Limpert is the former digital media content producer for North Coast Media. Limpert completed her undergraduate degree at Ohio University where she earned a Bachelor of Science in Journalism from the E.W. Scripps School of Journalism. When she isn't creating content for Golfdom's digital and social media platforms, you can find her working for Landscape Management.