Memory of an Icon // Life-long impression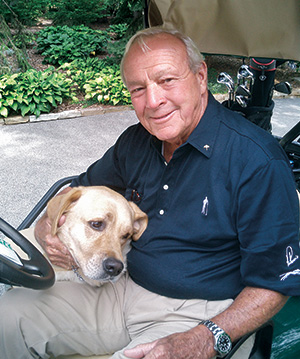 My first and only college spring break occurred in 1974. Three of us headed south to Florida in my friend's Plymouth Duster.
We took off with no idea where to go in Florida or where we were going to stay. The only thing I knew was that we drove 20-plus hours straight to Cocoa Beach, Fla. Why we went to Cocoa Beach I do not know. You would have thought that we might have read the book "Where the Boys Are," or at least watched the movie by the same name, in order to know that we should have gone to Fort Lauderdale.
After a few days in Cocoa Beach we decided to head to Tampa for reasons I can't remember, but most likely it was for a change of scenery. Tampa turned out to be not much of a college spring break town. Given that 1974 was the peak in the college student "streaking" phase, the hotel did not take well to the complaints it received when one of my friends went streaking around the pool. So we headed back to Cocoa Beach.
Driving back, we realized that all the sunny, warm days we experienced were spent in the Duster traveling across the state. So as we approached Orlando we stopped. Disney World had opened a few years earlier, but for a couple of reasons we were not much interested in going there. Disney World didn't seem like a place that you wanted to tell your college friends you spent spring break. But probably, the major reason was that it was too expensive for the three of us.
We did know, however, that there was a PGA Tour event, the Florida Citrus Open, in town. So for 5 dollars we purchased a Thursday pass. The Florida Citrus Open was the predecessor of the Bay Hill Invitational, which now is the Arnold Palmer Invitational. I hadn't remembered the name of the golf course (it was Rio Pinar CC, I looked it up), but it was the first bermudagrass golf course I had been on that wasn't dormant.
Some of the golfers I remember following as we walked around included Chi-Chi Rodriguez doing his sword dance, Jack Nicklaus and his caddie, Angelo Argea, who at the time had that big afro, and some of the new guys on tour like Ben Crenshaw.
Walking toward the 10th hole we noticed a huge crowd, maybe three to four deep, ringing this par 5. I remember approaching the crowd about 150 yards down the fairway from the tee and feeling this overwhelming sense of anticipation and electricity among the crowd. That feeling quickly transferred to me.
I asked who was teeing off. The reply was "Arnie." As we walked a few holes with Arnold Palmer — only getting quick glimpses of him, maybe a brief glance — we absorbed the whole experience and the energy that pulsated through the throngs and manifested itself in cheers and groans. It was like we were lifted up or slammed down on every shot. And that was only the first few holes on the first day of the tournament. I remember that moment like it was yesterday.
In sports and other walks of life we use the word "iconic" to describe unique individuals. Iconic is more than being the best or No. 1, it is the ability to walk by or be in a crowd and cause a visceral response in people in the crowd. Arnold Palmer could give you a passing glance that would touch you and stick with you for your entire life. That ability made Arnold Palmer iconic.
That spring break was nothing special, except for those few minutes on a Thursday afternoon in Orlando. And when my friends asked me what I did on spring break, my reply was, "I met the King."