Golfdom TV asks: What advice about the industry would you give the younger you?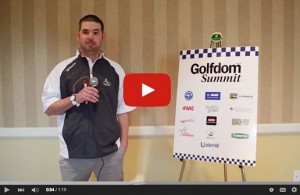 Superintendents who attended the 2014 Golfdom Summit, held Dec. 3-5 at Reunion Resort in Orlando, Fla., reflect on their careers and the industry as a whole. They answer the question, "If you could go back in time and give yourself advice about the industry, what would you tell the younger you?"
Joelle Harms is the Senior Digital Media Content Producer for North Coast Media. Harms completed her undergraduate degree at Ohio University where she earned a Bachelor of Science in Journalism and Creative Writing Specialization from the E.W. Scripps School of Journalism. She specifically creates content for North Coast Media's 
Golfdom
, 
GPS World
, Geospatial Solutions
and Athletic Turf digital properties including eNewsletters, videos, social media and websites.