Foley United: Accu-Pro 633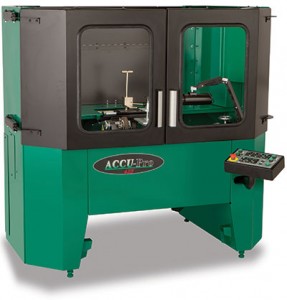 The Accu-reel selector and cylinder height stop system automatically locates the reel for a fast and easy spin and relief grind in one set-up, according to Foley United.
Preset relief angles are identified on the relief angle adjuster, which the company says makes it effortless to grind the correct angles and achieve proper clearances for each reel type.
Hands-free relief is a key feature that reconditions reels, and Foley United's has a patented auto-index relief system.