The Trade Show Stage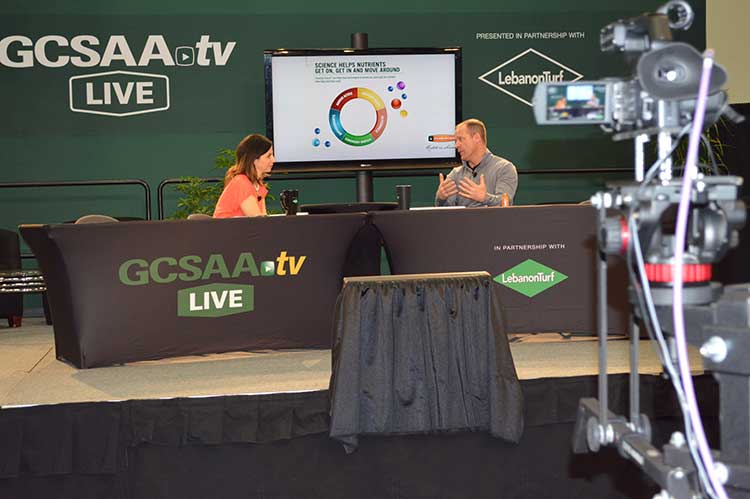 Paul Ramino, corporate agronomist for Floratine Products Group, shared foliar tech and turf health trends and tips, as well as how the company has leveraged its 25 years of plant health science to launch a trio of innovative nutrient solutions for supers at #GIS16: Fight's On is a one-two punch (soluble potash plus silicon) proven to prevent stressed out turf and enhance cellular strength and energy; Spike combines iron, sulfur and manganese to optimize fairway color; and RZA is a ceramic root zone amendment that provides turfgrass stability.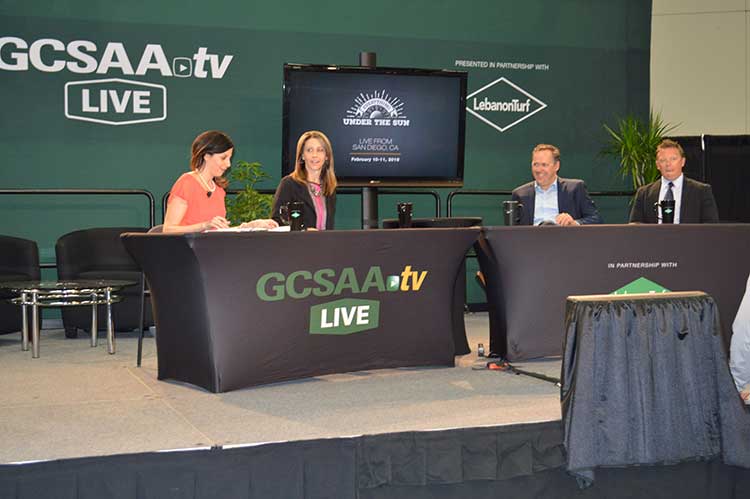 Stephanie Schwenke, Syngenta's Golf Marketing Manager, discussed #SuccesOfaSuper with Tyler Tang of The Club at Morningside in Rancho Mirage, Calif., and Craig Ellis of Eldorado Country Club in Indian Hills, Calif. Other supers who stop by Syngenta's booth and share their success stories will be entered into a random drawing for four GoPro action cameras and four Yeti Hopper coolers being given away each day at #GIS16 by Syngenta at Booth #2641.
Tech on the Half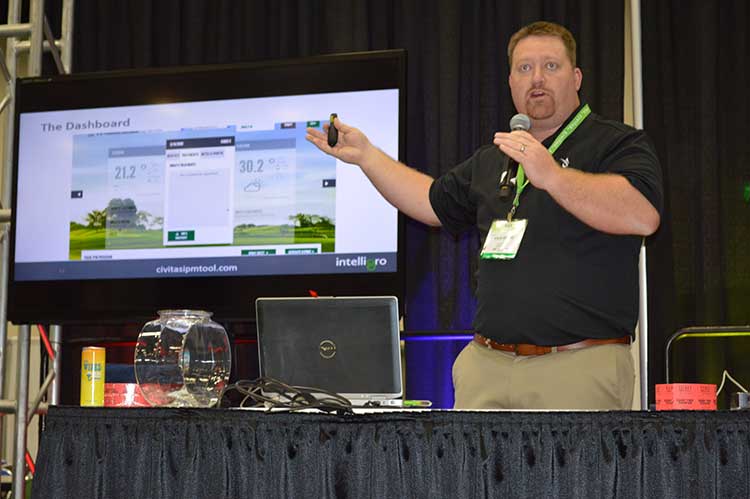 Erik Spong and Matt Cimino, former supers now with Civitas/intelligro, presented "Turf Defense Cost Model: Making IPM Budgeting, Cost Savings and Reduced Inputs Easier Than Ever." The duo demoed the company's IPM cost modeling software, offered free to everyone (civitasipmtool.com). The technology integrates daily and monthly weather data (actuals and forecasts) and helps supers benchmark, and plan for, optimal inputs. Supers can leverage the digital IPM costing tool to better plan for the year ahead, identify issues and increase efficiencies. "I used the software to complete my golf course budget in about an hour — while saving time, labor, water and materials," Spong added.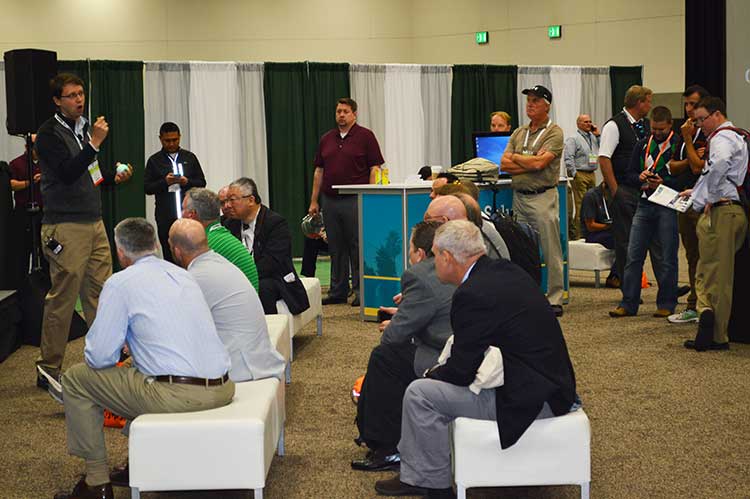 Dr. J. Scott McElroy, a researcher with the University of Auburn and CEO of Turfinformatics, presented "Hacking the World of Putting Green Speed and Trueness." Turfinformatics has developed an app for Android devices — Sphero, available for download at GooglePlay — that is designed to help supers optimize green speed and trueness. Other variables Sphero can help supers and researchers measure include, among others: surface softness and friction, stiffness, bounce, and vertical and horizontal perturbation.
Katharine Rosser, a sales engineer for Farm Solutions, captivated supers with her drone-zone presentation: "UAVs for Turf Management: Transforming Aerial Imagery into Action." FarmSolutions' unmanned autonomous vehicles (UAVs) can capture bird's-eye views of golf courses to help supers identify plant stress, turf pest infestations, and nutrient application issues.
Photos: Golfdom