Yamaha: UMAX utility vehicles
Yamaha's UMAX™ Utility Launch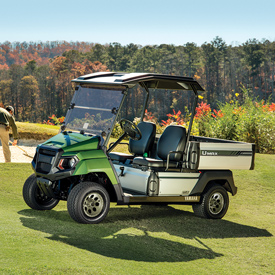 We harnessed the speed of our motorcycles, the power of our WaveRunners®, the durability of our outboard motors, the pure grit of our Side-by-Side, and the skillfully engineered quietness of our golf cars to create UMAX™, our brand new line-up of Yamaha utility vehicles.
With six color options, luxurious bucket seats, under hood storage compartment and large 20-in. tires, you can see the difference when power, performance, versatility and comfort matter.
UMAX. Another reason why Yamaha is the easy choice.
(866) 747-4027