Turf MD: Embracing a changing workforce
Looking back at 2021, golf and golf course maintenance were impacted by several events. COVID reminded us that times are still not normal. Yet, the efforts of superintendents to keep golf courses open, safe and flourishing through the year was extraordinary. Climate change continued to impact golf courses across the country. With flooding, water restrictions and extreme heat, 2021 was a stressful year.
Besides agronomically focused issues, one issue this past year that monopolized the golf course world centered around the workforce. How to attract and retain qualified employees was the primary topic on the minds of superintendents. Including crew member and assistant superintendent positions, discussions focused on finding people to fill the positions.
Leila Janah, a young CEO and entrepreneur with several startup companies, was quoted as saying, "Work is at the core of human dignity." Yet, a common theme around hiring people is no one wants to work. People do want to work, but increasingly, they want a sense of worth, accomplishment and inclusion in what they are doing.
The golf course world offers a wide range of employment and advancement opportunities. However, a large portion of the workforce does not know of the opportunities, let alone what golf course management is. I teach a golf course maintenance class online at The Ohio State University. The course is popular, attracting a number of students who take the class as an elective.
The students range in majors from accounting, chemistry or mathematics to business, history or fashion design … and everything else in between. They vary in race, age, ethnicity, gender and national origin. Some are student-athletes. Some have been blind. Many of the students enrolled at the beginning of the class do not play or even know golf, let alone what golf course management is. We need to continually find ways to tell our story.
The most impactful golf course management event or story in 2021 was the Women's United States Open at The Olympic Club in San Francisco. Troy Flanagan, director of golf maintenance at Olympic, compiled a tournament maintenance crew from the existing employees and volunteers that was 50 percent women. The images that arose from that tournament week were powerful. It was a glimpse at what the future of golf maintenance could look like.
For those who witnessed the tournament or read national articles on the maintenance crew, it was more than just "women." They were a diverse group ranging in their career stage from students to superintendents. In education, the volunteers included high school students and a college professor. Physically, they varied in height, weight, age, national origin, as well as marital and socioeconomic status. Most likely, they varied in their political views, too.
The golf industry needs to continue to attract a more diverse workforce to remain healthy and growing. Whether as a golf maintenance facility or the industry as a whole, we need to invest and commit to diversity, equity and inclusion as part of the hiring process and daily work routine. These three words have specific meaning and associated actions, and they are key to attracting diverse quality individuals to the industry.
Diversity is expressed in numerous forms. The women who were employed or volunteered at Olympic were recognizable as one, reflecting gender diversity. Diversity also includes race, ethnicity, sexual orientation, socioeconomic status, language, culture, age, educational background, marital status and people of varying abilities.
Equity is a commitment to equal opportunity for all our employees, regardless of the diverse backgrounds of our employees and a commitment to respond to bias, harassment and discrimination.
Inclusion is committing to ensuring that the place of work is a place where differences are welcomed, and different perspectives are respected. In other words, each one feels a sense of belonging and inclusion.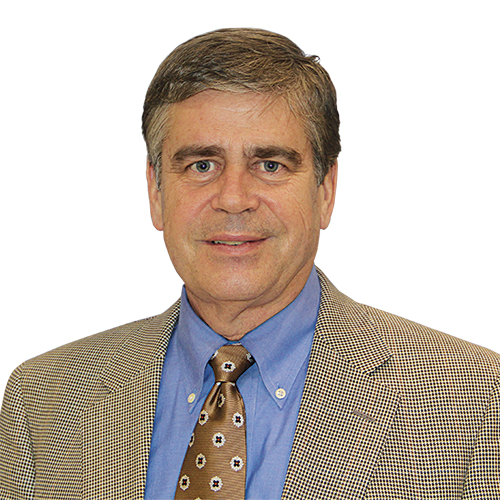 About the Author: Karl Danneberger, Ph.D.
Karl Danneberger, Ph.D., is a professor in the department of horticulture and crop science at The Ohio State University. He is author of the popular The Turf Doc column that appears monthly in Golfdom. Karl writes on topics ranging from Poa annua to pest control.