Turf MD: Dr. D notices a new summer agronomic problem
Turfgrass growth occurs within optimal ranges of temperature, light, moisture and nutrition. Outside of that range, stress to the plant occurs. Golf course superintendents' management of turf during summer stress management is a continual and changing science.
This summer has been no different, with stress in the form of drought and excessive moisture combined with elevated temperatures dictating adjustments to management strategies. Summer stressors predispose turf to an assortment of diseases compounding an already difficult situation.
While diagnosing turf problems this year, I have noticed an uptick in excessive thatch and organic matter associated with an overall decline in turf. Often, this decline is most associated with golf course greens, although sometimes, it occurs on fairways.
Thatch vs. Mat
The definition of thatch is a tightly intermingled layer of dead and living stems, roots and crowns that occurs between the green vegetation and the soil surface. Mat is another term used in a similar way to thatch, but mat is in a more decomposed state.
Not included in the components of thatch is leaf tissue because leaf tissue, relatively speaking, rapidly decomposes. Thatch is slow to decay because it is comprised of a high proportion of lignin from thatch components that are resistant to decay.
Excessive thatch layers significantly contribute to a saturated upper root zone layer, which associates with oxygen reduction that contributes to a rapid loss of the functionality of roots. Additionally, the saturated zone can contribute to disease occurrence.
Control and management methods for thatch focus on either physically removing thatch or diluting the thatch layer with topdressing to enhance decomposition. The primary means of thatch management consist of coring or versions of verticutting in combination with topdressing.
The root problem
As important as thatch management is to turf health and playability, I think the increase in associated turfgrass problems comes alongside a drop in the frequency of coring over the last few years.
Golfers have never liked those scheduled intensive core cultivation times during the spring and fall. The mechanical activity disrupts greens and fairways, making conditions for golf less than desirable.
There are also potential financial ramifications that come with coring, including temporary course closures; less than desired putting surfaces for an extended time; and the potential for reduced green fees because "the greens have been aerified."
Since the COVID-19 pandemic, pressure to reduce or eliminate coring and other thatch management practices has ramped up, due to increased golf rounds and memberships.
According to the National Golf Foundation, golf rounds in 2021 finished 19 percent higher than pre-COVID levels (2017-2019). In 2022 rounds remained high, dropping slightly from 2021 due to weather.
Besides the 19 percent increase in rounds, which is striking, in 2022, just under 26 million people played golf in the U.S. This is 8 percent of the population. When you think about it, that is an amazing statistic.
From my limited perspective, the growth in golf's popularity since the pandemic is shown, to some degree, by the increasing number of turf samples with significant thatch and mat. I can't help but think this is due to increasing pressure to reduce coring and thatch management practices.
For golf courses that have reduced or eliminated coring over the last few years, an increasing overall decline in turf quality is usually present.
To remedy this, we need to communicate, with new and established golfers, about the importance of practices like coring, verticutting and topdressing to the overall health and playability of golf courses.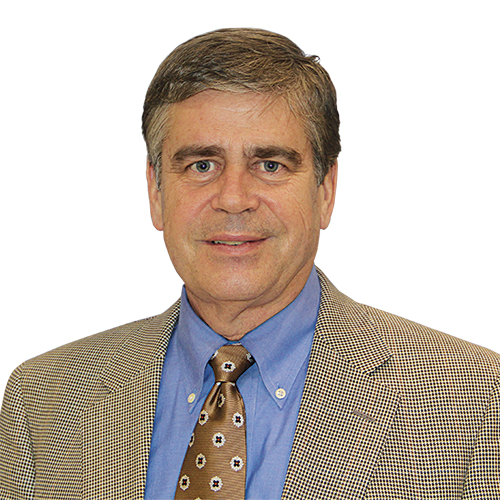 About the Author: Karl Danneberger, Ph.D.
Karl Danneberger, Ph.D., is a professor in the department of horticulture and crop science at The Ohio State University. He is author of the popular The Turf Doc column that appears monthly in Golfdom. Karl writes on topics ranging from Poa annua to pest control.