Turf MD: A lesson on frost heave from Iceland's best
This past winter, I had a chance to speak with Bjarni Hannesson, golf course superintendent at Keilir Golf Club in Iceland, about frost heave. While frost heave occurs in Ohio, and throughout the Midwest, it is mostly a minor problem that we often ignore.
If frost heave occurs here locally — in Columbus, Ohio — a superintendent might roll, under proper conditions, in the early spring to smooth or push slightly-raised turf back down. But, in most cases, allowing for natural settling is the default practice. For many golf courses in Iceland, frost heave is not a minor problem that quickly disappears.
Hannesson is a young aggressive golf course superintendent considered one of the leaders in the Icelandic golf industry. Through our communication, I was struck by how visually dynamic frost heave is under the proper conditions.
Frost heave occurs during late winter/early spring, often during freeze-thaw periods. Those of you who live in a wintery climate and experience potholes on your daily commute share a commonality with frost heave. Pothole formation is similar to the frost heave process.
What is frost heave?
Frost heave is an upward swell of soil during freezing conditions caused by the presence of ice as it grows toward the surface. An ice layer forms just below the frozen soil layer at an interface where water is in both a frozen and liquid state.
The ice layer then expands when water freezes and pushes upward, forcing the soil above the ice to pop up.
Ice growth depends on a water supply being delivered to the freezing front. The weight of overlaying soil restrains vertical ice growth and promotes the formation of a concave lens-shaped area of ice within the soil.
Severe frost heave can result in the turf being lifted over a foot. Visual symptoms appear as freshly filled graves … or maybe being a little less morbid, like "church-pew" bunkers.
Turf soil conducive to heave, referred to as frost-susceptible soils, are silty or loamy textured. Frost-susceptible soils are sufficiently porous to feed ice formation and allow capillary action.
The soils, however, are not so porous as to break capillary continuity. Instead, the soil must strike the correct balance between porosity and the ability for capillary action to occur.
The more you know
During my conversation with Hannesson, I was curious about some of his management strategies. He conveyed a few thoughts I listed below.
"We try to roll (the frost heave) out. But this is very hard to do since the thawing is uneven and the timing needs to be perfect," he said. "If you hit them with the roller while there is still some ice below, you can damage the surface by digging in with the roller. If the frost has thawed and water quickly drains out, it can be a bit too hard and you get minimal effect from the roller."
Throughout my career, I have been curious about how agronomic issues that I might consider nonstarters locally can have a significant impact on a different location or region. These issues like frost heave, desiccation or any number of other events, reaffirm the critical role that local, state and regional golf organizations and turfgrass foundations play in turf research.
Whether it is local or international, curiosity drives us to find solutions. No matter how localized or "insignificant" a research study or observation is judged to be, it could help a turf manager somewhere.
Critical to that is a concerted effort to publish that research so someone can find it.
---
Karl Danneberger, Ph.D., Golfdom's science editor and a professor at The Ohio State University, can be reached at danneberger.1@osu.edu.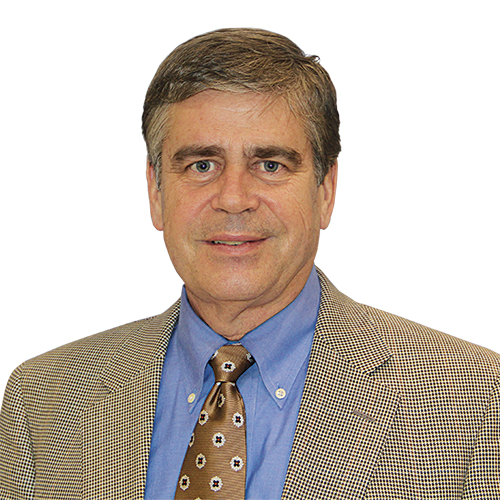 About the Author: Karl Danneberger, Ph.D.
Karl Danneberger, Ph.D., is a professor in the department of horticulture and crop science at The Ohio State University. He is author of the popular The Turf Doc column that appears monthly in Golfdom. Karl writes on topics ranging from Poa annua to pest control.