Trojan Battery licenses bi-polar technology from Advanced Battery Concepts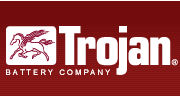 Trojan Battery Co. has signed a multi-year licensing agreement with Advanced Battery Concepts (ABC) for its GreenSeal bi-polar battery technology.
"The advantages of bi-polar battery architecture include higher energy and power density and lower manufacturing costs than conventional AGM battery construction, which promotes more stable performance over the lifetime of the battery," said Michael Everett, senior vice president of engineering for Trojan Battery. "Trojan will begin exploring integration of its own proprietary technology layered with the licensed technology from ABC to produce a battery with superior value compared to anything else on the market today."
The licensing deal is for ABC's GreenSeal technology, which is a new method to manufacture Absorbed Glass Mat (AGM) batteries. This technology offers several advantages, including an improved vibration durability, greater cycle-life performance and a simplified approach to higher voltage applications, the company said in a recent press release.
"Our GreenSeal technology considerably simplifies manufacturing processes in lead acid bi-polar batteries while simultaneously improving battery performance," Dr. Edward Shaffer, CEO and Founder, Advanced Battery Concepts. "We are very proud to work with Trojan Battery, the world¹s leading manufacturer of deep-cycle batteries, as we continue to develop and commercialize these products."
Bi-polar technology enhances performance in key lead acid battery characteristics by driving electrical current through the entire bulk of the active materials without the use of lug-bonded straps, typically found in conventional lead battery construction. This fundamental feature allows for a lighter, less costly battery which influences the overall applicability of lead acid in many applications and market segments.
"Trojan considers it necessary to research all options for advancing lead acid battery technology in the areas of performance and cost, and views the bi-polar technology as one component of a multi-generational strategy to broadly influence the market appeal of deep-cycle AGM lead acid batteries," Everett said.