Toro honors past president David M. Lilly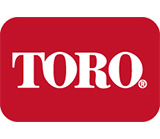 The Toro Company has established "The Toro Company-David M. Lilly Faculty Chair" to honor the legacy of David M. Lilly, Toro's fourth president and former dean of what now is the University of Minnesota Carlson School of Management.
Toro also made the official dedication of the David M. Lilly Learning Center at an event held at the company's headquarters in Bloomington, Minn.
Michael J. Hoffman, Toro's chairman and chief executive officer, reflected on Lilly's role in helping shape the company's success and his contributions to the greater Twin Cities community. Joining Hoffman was Lilly's immediate family; Eric W. Kaler, president of the University of Minnesota; Sri Zaheer, dean of the Carlson School; and other local dignitaries.
"David was a true visionary and legendary leader that literally transformed our company and the industries we serve," Hoffman says. "He exemplified our culture through the personal value he placed on others, and his relentless commitment to research and innovation. Beyond Toro, he gave tirelessly of his time and efforts to the academic community, along with countless civic and philanthropic causes. Through the establishment of this chair, and dedication of the David M. Lilly Learning Center, we want to recognize David's tremendous contributions to all of those he influenced and continue his legacy for years to come."
The chair is established through a grant of $2 million from Toro and Melrose/Toro Community Fund. The grant will go to assisting the University of Minnesota in recruiting and retaining outstanding faculty members in the Carlson School, and help further support advancements in teaching, research and service.
"David was a man who provided positive energy wherever he went," Kaler says. "The University of Minnesota benefitted greatly from his time, experience and leadership. And, while Minnesota has lost a titan, his legacy lives on and will continue to have an impact on others."
Toro's relationship with the University of Minnesota dates back to 1930 when, at the University's request, Toro built a power roller for their tennis courts. Over the years, Toro has collaborated on research in areas such as turfgrass and water use efficiency, supporting graduate students, donating equipment to the turf management program and engaging in advisory boards.