Syngenta plans personal health initiatives and education activities for GIS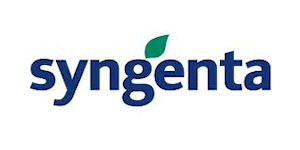 Syngenta's full lineup of activities taking place at the Golf Industry Show (GIS) in San Antonio, Feb. 3-8, 2018, will include personal health initiatives, like the Health in Action 5K and the Mobile Wellness Unit, as well as the chance to learn more about the Syngenta tools and products they can rely on for quality turf fitness.
"We're proud to be advancing turf health and personal wellness across the industry through our 'Condition. Perform. Recover.' Platform with initiatives like the Health in Action 5K and free health screenings at the Mobile Wellness Unit," says Stephanie Schwenke, turf market manager at Syngenta. "It's easy to overlook our own physical wellness, but it's important for superintendents to care for themselves, just as they do their turf, to perform at their best and properly recover from stress."
Below is an overview of all the Syngenta highlights at GIS 2018:
Opening night ceremony and celebration
Tuesday, Feb. 6, 5:30-7 p.m., Stars at Night Ballroom in the Convention Center
Syngenta and the Golf Course Superintendents Association of America (GCSAA) will honor distinguished individuals, including the Certified Golf Course Superintendent (CGCS) Class of 2017, the recipient of the Old Tom Morris Award and the Environmental Leaders in Golf Awards. Mike Parkin, global head of Lawn & Garden Controls at Syngenta, will provide a special introduction for the event. From 7-8:30 p.m., a reception will be held for attendees to mix and mingle with industry professionals from across the country, while enjoying complimentary appetizers and cocktails.
Condition. Perform. Recover. photo contest voting
Syngenta booth #16065
Voting period Feb. 1 – 8
Earlier this year, industry professionals were asked to submit a photo of how they condition their turf or themselves to perform and recover against seasonal stresses for a chance to win one of two $2,500 grand prizes. Finalists for both the Turf Fitness and Personal Fitness categories will be announced!
Attendees can stop by the Syngenta booth or visit ConditionPerformRecover.com to vote for their favorite photos and help choose the winners. Plus, voters will be entered for a chance to win one of two 22-inch Weber Smokey Mountain Cookers and one of 10 Weber iGrill Bluetooth thermometers.
Check ConditionPerformRecover.com in January for full contest rules and regulations.
Health in Action 5K
Thursday, Feb. 8, 6 a.m., starting at the Historic Sunset Station
Attendees can get their bodies started in this 5K fun run, hosted by the GCSAA and sponsored by Syngenta. Online registrations are open, and all registration proceeds will benefit the Environmental Institute for Golf (EIFG). Follow and join the conversation on social media using #TurfInAction.
Mobile Wellness Unit medical checkups
Booth #1118, next to the American Academy of Dermatology booth #2127
To help alleviate the stress of scheduling a medical fitness checkup, Syngenta is offering free health screenings for turf management professionals and their teams at its Mobile Wellness Unit.
Registered nurses will be on site throughout the event to provide blood pressure measurements, cholesterol level assessments, glucose analyses and more. Health counseling for medical concerns and informational brochures discussing health and wellness topics will also be provided at no cost.
GCSAA certification luncheon
Wednesday, Feb. 7, 12:30-2 p.m., Stars at Night Ballroom in the Convention Center
Syngenta and the GCSAA will recognize the Class of 2017's newly Certified Golf Course Superintendents (CGCSs) at a special luncheon event, as well as provide special acknowledgements of 25- and 40-year CGCSs in attendance.
GreenCast Turf App
Syngenta booth #16065
For Apple and Android smartphones and tablets, the GreenCast Turf App is a free record-keeping tool that can simplify tank mixing, allowing users to generate a tank-filling plan and share it with their teams.