Syngenta Business Institute application deadline Aug. 16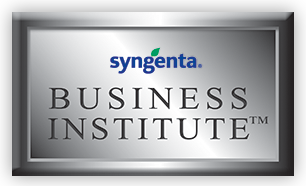 Superintendents interested in attending the 2016 Syngenta Business Institute must have their application submitted by Aug. 16.
The event, taking place from Dec. 5-8, 2016, in Winston-Salem, N.C., partners Syngenta and the nationally ranked Wake Forest University School of Business, and is designed to provide superintendents a deeper understanding of business strategy and management, says the company.
"The Syngenta Business Institute is one of the most unique and rewarding experiences I have ever been part of," says John Cunningham, CGCS, director of agronomy at the Bellerive Country Club, St. Louis, who attended the 2015 edition of SBI. "Having the opportunity to attend three days of business classes focused on the many challenges we face as superintendents was unbelievable. Spending time with other superintendents was beneficial, and walking away with best management practices, tools and solutions to help some of these problems was awesome."
To learn more about the Syngenta Business Institute and how you can apply, visit GreenCastonline.com/SBI or contact your local Syngenta territory manager.
Photo: Syngenta