Switzerland's oldest golf club celebrates 125 years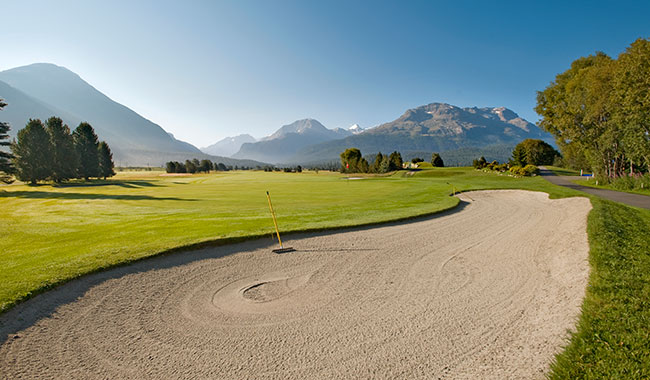 Switzerland's oldest golf club, the Engadine Golf Club, will celebrate its 125th anniversary this year with a number of commemorative golf events.
The 125-year-old Samedan course is an ancient, links-style parkland layout that runs along the flat valley floor, characterized by broad fairways flanked by giant larch trees, while its sister course at Zuoz-Madulain, opened in 2003, offers challenging elevation changes, undulating fairways fringed by meadow flowers and receptive greens as it weaves its way along the side of the mountain and between the pine forests.
Situated on some of the highest terrain in the country and within a UNESCO World Heritage site, both Samedan and Zuoz offer stunning views of the towering Alpine mountains beyond and many of the charming villages of the Engadine Valley.
To mark the 125th milestone, Golf Engadin St. Moritz, the organization that runs both courses, is hosting a series of golf events over the summer, as well as staging two exhibitions to showcase the unique history of the club.
Preparations for the anniversary began in 2016 when the club decided to plant 125 sapling larch trees on the Samedan and Zuoz courses. With some of the existing larch trees even older than Samedan, 125 club members sponsored the planting of a single larch each to guarantee the future of both courses and their characteristic larch populations. This sustainability project will be recognized at the Anniversary Tournament on Aug. 1 when Mixed Foursomes will be played, just as it would have been some 125 years ago. An anniversary dinner will then take place that evening at the famous Badrutt's Palace Hotel in St. Moritz.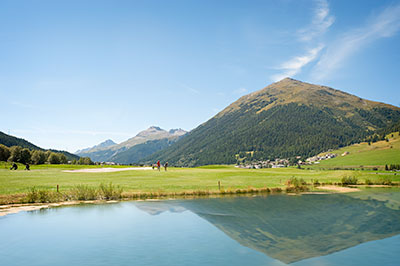 However the first event to launch the summer celebrations will take place on June 6 when the club's partners, local dignitaries, hotels and nearby golf clubs will be welcomed to the Samedan clubhouse for a look behind-the-scenes at Engadine Golf and to view an exhibition of more than 20 posters located around the Samedan golf complex depicting the club's history.
This will be followed by the St. Moritz Gold Cup in July, the Swiss Senior Amateur Championship the week after and the three-day GolfersChoice Engadin ProAm over both golf courses in August.
The Engadine Golf Club will also be the theme of an exhibition at the Design Gallery St. Moritz from June to December. Along the famous giant escalator from Lake St. Moritz up to Badrutt's Palace, 31 posters will portray the times gone by at the club as well as the development of golf in the Engadine.
Finally a 20-year-old single malt whisky by Glentauchers in just 246 numbered bottles, 125 of which come with a matching decanter designed by Robert Niederer, has also been produced to mark the jubilee.
Both courses are maintained by Head Greenkeeper Alfi Stoisser and his team. Learn more about the crew here.
Photos: Engadine Golf Club