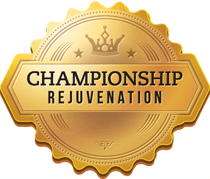 This year, five golf courses are participating in the "Championship Rejuvenation" program where superintendents put various BASF products to the test. Here we catch up with three of the five superintendents.
As his 2017 season winds down, Edina Country Club Superintendent Brandon Schindele has learned a few things by participating in the Championship Rejuvenation program with BASF. First, he says, be open to change.
"Changing the way you have always done things helps you learn, and it will also benefit your course in the long run," Schindele says. He adds that he would advise other superintendents to review their programs to see if there is a way to reduce application frequency and the amount of product they are applying.
Schindele has been able to try new things and experiment with various products this year. He was able to put Xzemplar® fungicide to the test recently after noticing some dollar spot in early September. He applied Xzemplar to 22 of his 28 acres of fairways.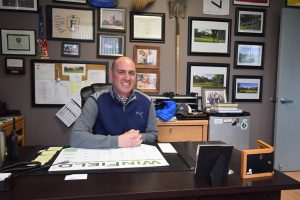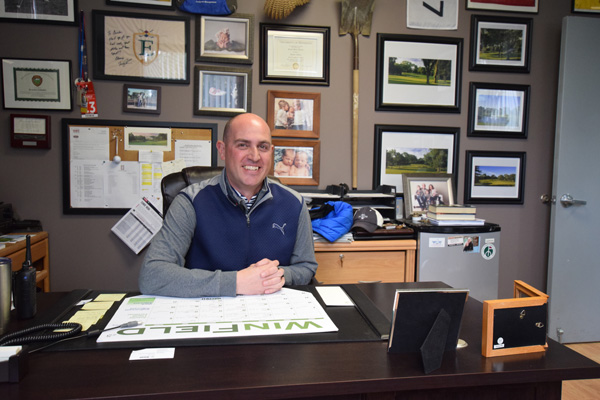 "It cleaned the dollar spot up immediately. We have not seen any since the treatment," he says.
With temperatures falling in Minnesota, Schindele just finished applying Lexicon® Intrinsic® brand fungicide to prevent take-all patch. Before the season ends, he will also be applying Insignia® and Trinity® fungicides to prevent snow mold.
"Overall, the course has been very healthy this year, and my members are really pleased with the condition of the course," Schindele says.
Marco Likes 'Baby Steps' When Trying New Products
Dan Marco, Superintendent of Ruth Lake Country Club outside of Chicago, also has some advice for superintendents who are considering using BASF products for the first time.
"I'm a baby steps kind of guy," Marco says. "I think Xzemplar Fungicide is a great way to get your feet wet. Once you build up confidence with Xzemplar, then see where other BASF chemistries might blend in with your program."
He put an application of Xzemplar down in mid-September. He reports that dollar spot has stayed completely at bay this season. "And I have seen some dollar spot outbreaks at other nearby courses, so I know it's working."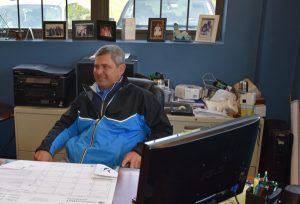 As Marco prepares for winter, he is doing a lot of top dressing to tees, greens and fairways. Down the road, he is also planning to apply a treatment to protect against snow mold.
"We have had a fairly mild season overall, but we've had great coverage and very few problems. It's been a great golf season for us."
Extended Coverage Allows for Re-Directing of Labor
Because Sterling Farms Golf Course in Stamford, Conn., sees about 50,000 rounds per season, Superintendent Mike Golden must carefully plan aeration, and execution must be flawless.
Golden applied his final Lexicon® Intrinsic® brand fungicide application on his greens prior to his fall aeration. And he was thrilled with what he saw.
"The aeration holes were very quick to heal, even with only one day of the greens being closed," Golden says. "It was impressive."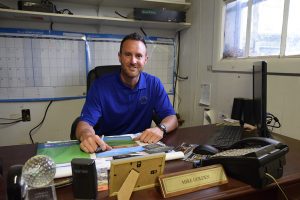 Now that he is most of the way through his season, one of the benefits Golden says he has seen from treating his course with BASF products is extended coverage. He says the program has worked so well that he is able to use his labor hours for other things like construction projects, and fine-tuning other parts of the course. The ability to re-direct labor hours has been particularly helpful since Golden was hired earlier this year to turn the course around.
With a lot of focus and hard work, Golden says he has been able to re-establish turf coverage across the course.
"Now we are able to shift our focus to drainage on all of our greens, tree work, re-sodding and re-shaping bunkers, and generally preparing the course for winter."