Learn more about the benefits of Deacon
The USGA recently released Deacon, a program to help make data-driven decisions on resource consumption, the pace of play or guidance for renovations. I am excited about the potential the program has on the game of golf.
Why would Deacon be something you should check out? Here are three areas of focus the program addresses:
Golfer experience: You want every golfer to walk off the final green eager to return. Deacon helps deliver high-quality putting green surfaces. With the GPS service, you can identify course bottlenecks that slow play.
Resource prioritization: Deacon helps use resources efficiently in the areas that come into play more and significantly impact the playing experience. There are several features providing insight into maintenance spending. Data-driven decisions help provide better playing conditions more efficiently.
Easy to use: Deacon's visualization platform makes the data easy to enter, see and understand. There are customizable maps, charts and dashboards providing a synoptic view of the course. Both desktop and mobile interfaces allow you to monitor data in real time or analyze historical trends.
Deacon works by pulling together data from several sources.
Surface management allows you to easily track daily putting green inputs and view trends to make data-driven decisions.
Sensor integration allows you to connect to soil moisture, temperature and salinity data from in-ground wireless sensors.
Hole location allows you to track the quality of hole locations and their impact on the golfer experience, as well as print championship-quality hole location sheets.
Advanced weather allows you to track how weather conditions and various maintenance variables impact playing conditions.
To ensure your success, the USGA Green Section is available for help. It offers one-to-one onboarding and an easy setup process to get you up and running. Deacon bundles well with the Course Consulting Service, so an agronomist can help you get the most out of the features available.
To learn more about USGA Deacon, visit here.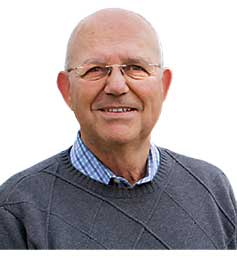 About the Author: Mike Kenna, Ph.D.
Mike Kenna, Ph.D., is the retired director of research, USGA Green Section. Contact him at mpkenna@gmail.com.