Silvies Valley to open two reversible courses this summer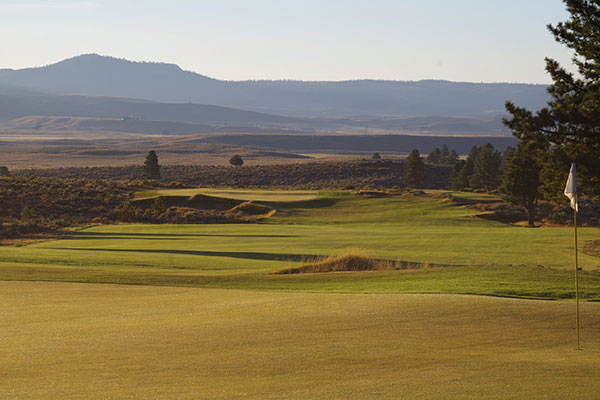 In July 2017, Silvies Valley Ranch will open its two reversible 18-hole golf courses.
The two reversible 18-hole courses – the Hankins course and Craddock course — were designed by award winning Northwest golf architect Dan Hixson. The course direction is reversed each day to create a different layout with a variety of pin placements and tee box options that create thousands of unique rounds, but none with a water hazard – a design directive of the owner who has lost too many balls in the water. Instead, there are over a hundred bunkers incorporated into the course design.
The Retreat also introduces golfers to McVeigh's Gauntlet (that will open later in 2017), a 8-hole course carved into a razor back. Though challenging in design, the course is meant to be a fun, care-free course to help players settle bets and test their accuracy on a series of undulating par-3's and par-4's. Chief Egan, a mountain meadow course on Paiute Creek is a 9-hole par-3 named after the last Paiute War Chief that is a fun experience with water on every hole.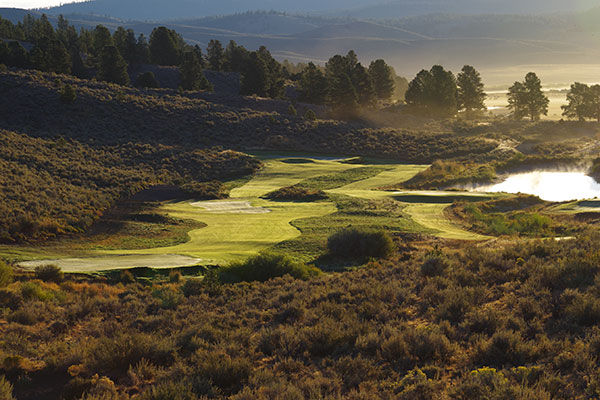 Together, these courses offer an unending number of golf experiences, bringing players face-to-face with the majesty and serenity of the region.
"It has been an honor and a huge responsibility to work on such a great piece of land, and become part of the Ranch team," said Hixson, course architect. "Our goal was to create the most unique golf design in the world, providing dozens of golf rounds that are fun, challenging and picturesque. We were inspired by the purity of Scottish links, allowing for true personal connections as you play, and I think we achieved that. I am incredibly happy with the outcome of all our hard work and truly hope everyone who plays here has an unforgettable golf experience."
Photos: Silvies Valley