Photo Parade: Friendly faces at the Masters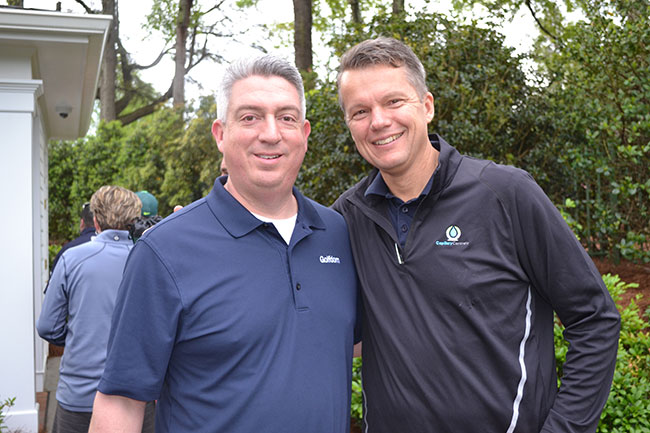 We hadn't even gotten through the gates of Augusta National yet when we ran into Mr. Capillary Concrete himself, Martin Sternberg, CGCS.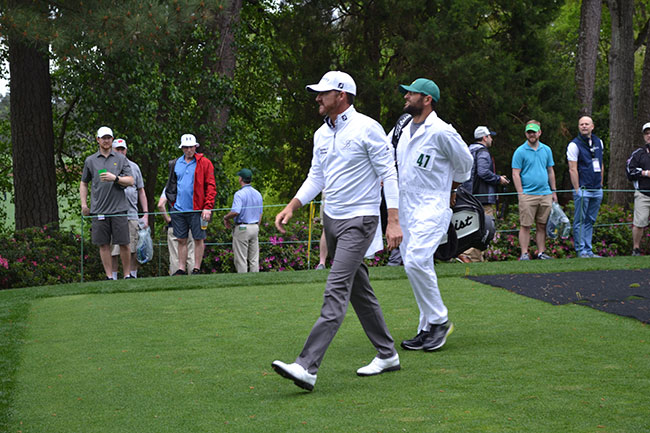 We saw Jimmy Walker drop back-to-back birdies during his practice round on Wednesday on No. 6.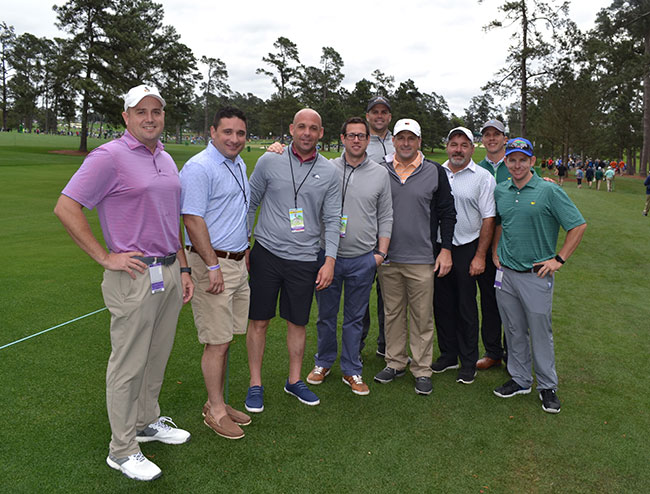 The first ever FOG (Friends of Golfdom) meeting at No. 6 green was a huge success. We had about 25 different people stop by to say hi. We'll take a shot at all the identifications, correct us if any are wrong… In this photo we've got a mix of Florida and New Jersey guys… Jim Rattigan, Plant Food Co.; Tyler Otero, North Jersey CC; Russ Harris, Galloping Hills GC; Rob Johnson; Nate Watkin, Seagate CC; Deron Zendt; Steve Yager, Lost City GC; Ryan Swilley, Gulf Stream GC; and Brian Birney, the Club at Admiral's Cove.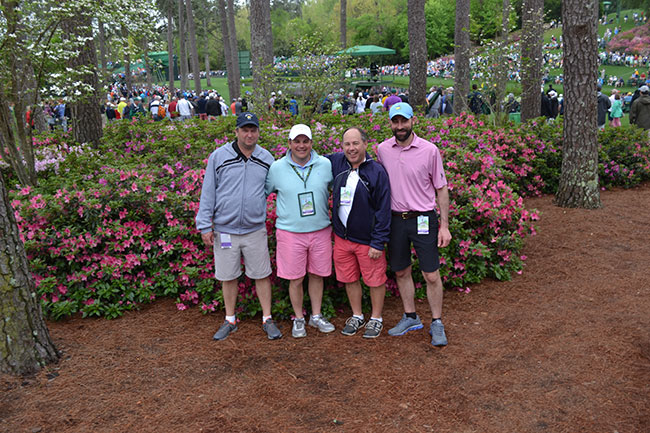 We also had a group of Connecticut guys stop by to say hi, including Kevin Collins, Tradition Golf Club at Oak Lane, Woodbridge, Conn.; current CAGCS President Marc Weston, CGCS, Indian Hill CC, Wethersfield, Conn., Scott Ramsay, CGCS, The Course at Yale, New Haven, Conn.; Rich Duggan, Lake Waramaug CC, New Milford, Conn.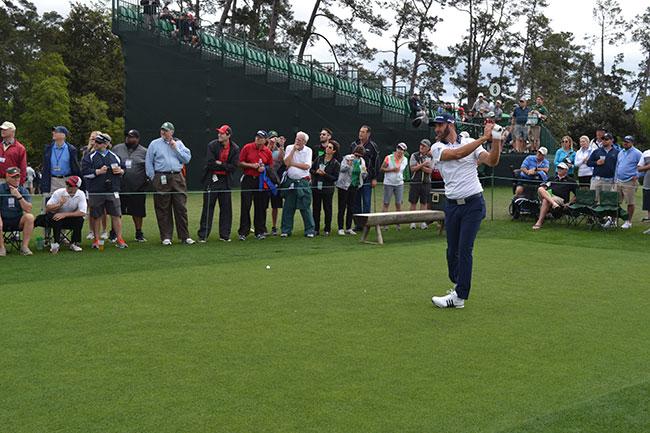 Dustin Johnson takes a big swing on No. 8 tee. Neither shot found the fairway (uh-oh.)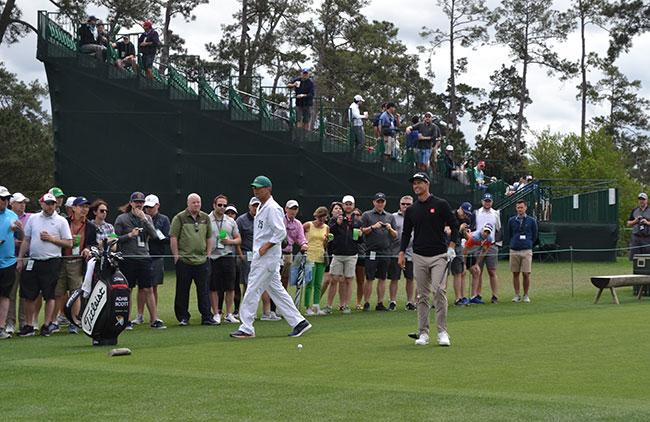 2013 Masters champ Adam Scott during his practice round.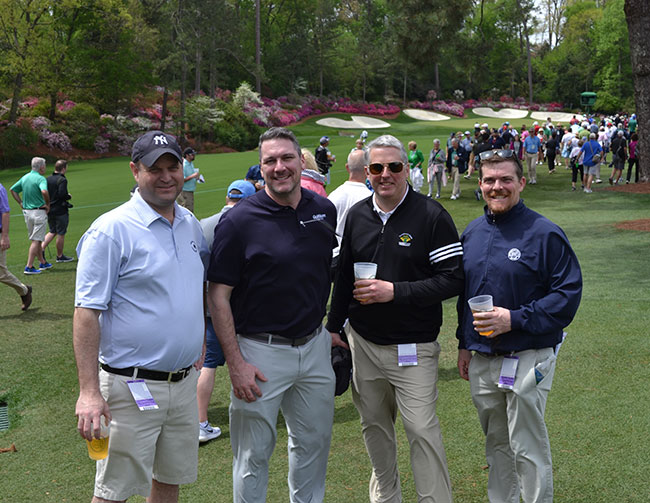 On the picturesque No. 13 at Augusta National are Paul Blodorn, Quali-Pro; Craig MacGregor, Golfdom; Michael Poch, Foxborough CC, Foxboro, Mass.; and Michael Hughes, Whitinsville GC, Northbridge, Mass.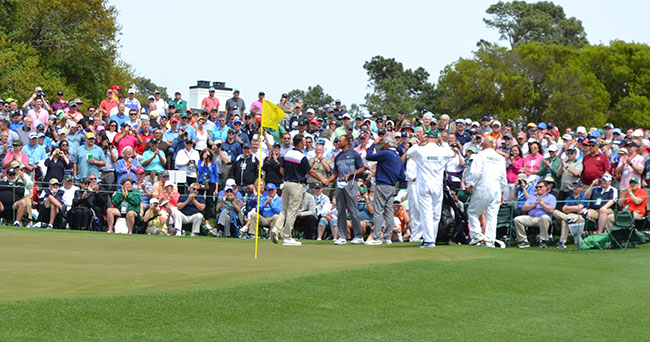 With a giant gallery, Tiger Woods shakes hands with amateur qualifier Matt Parziale, a Brockton, Mass.-firefighter, after their practice round.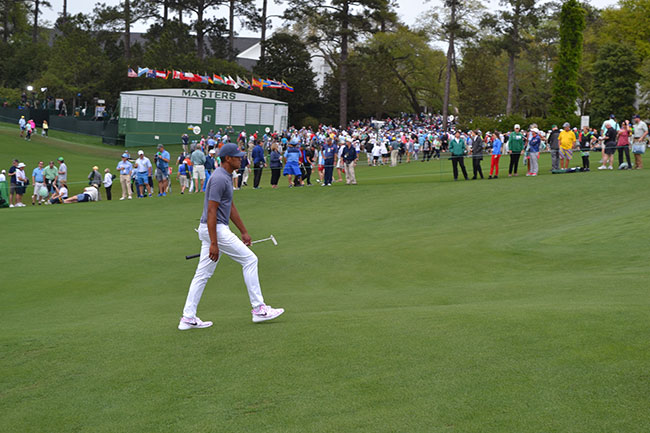 Hey, that's Tony Finau moments before he dislocated his ankle on the Par three course!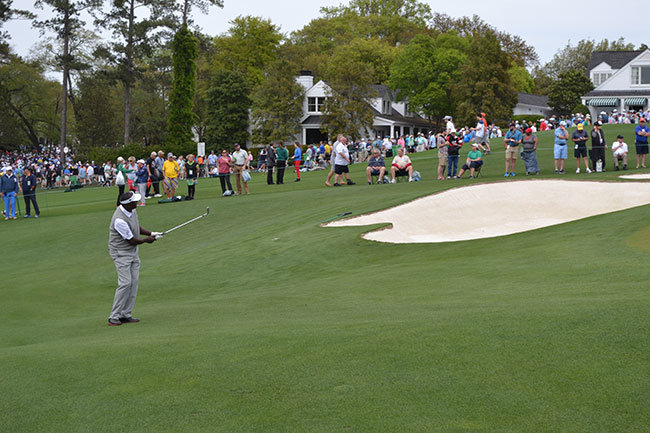 Vijay Singh can obviously still play. Here he is hitting into No. 9 green.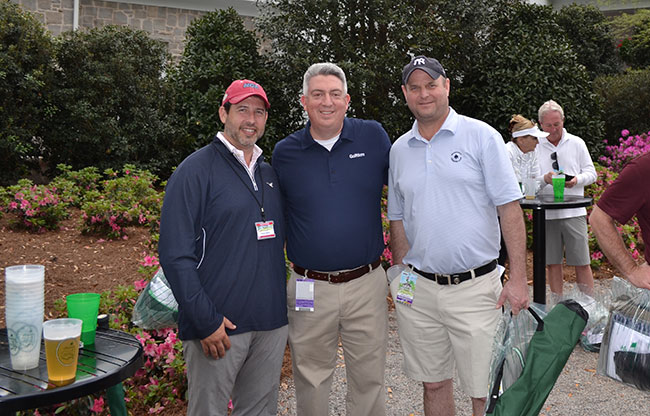 At the end of the day we were still seeing old friends, as we ran into Greg Nathan of the National Golf Foundation (with Seth and Paul) near the north gate.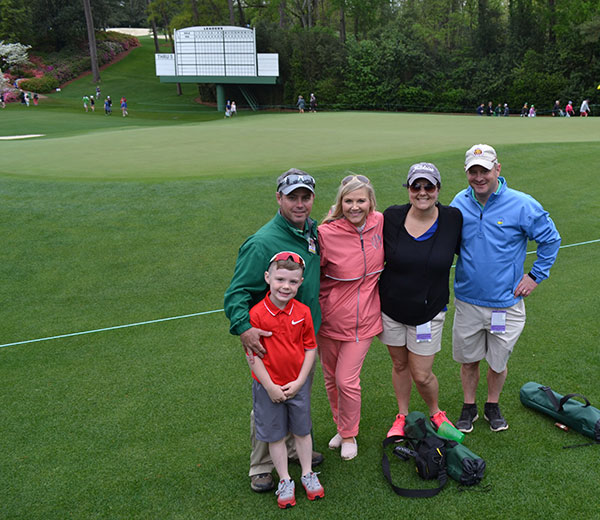 Lane Ferguson of Mirror Lake Golf Club (far left) got to spend some time with the family during an otherwise busy week.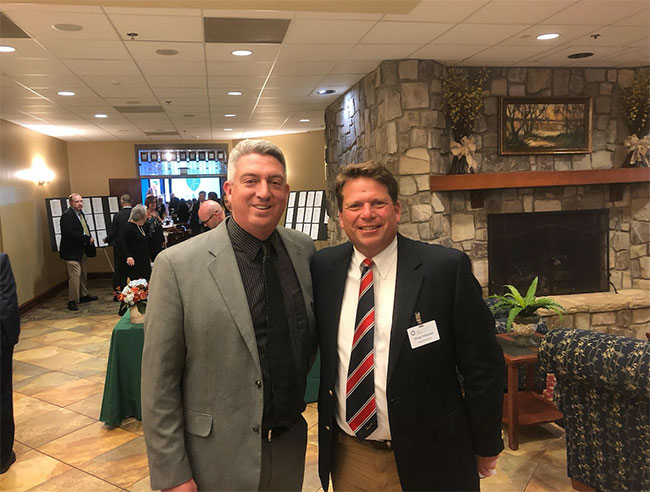 Like two peas in a pod: Jones with Doug Ferguson, golf writer for Associated Press.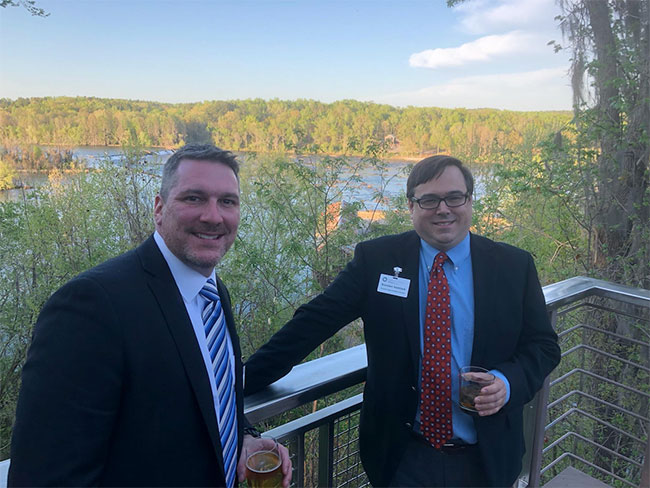 Golfdom Publisher Craig MacGregor with Brandon Haddock of Textron Specialized Vehicles.
Photos: Seth Jones