Photo Parade: Augusta at its finest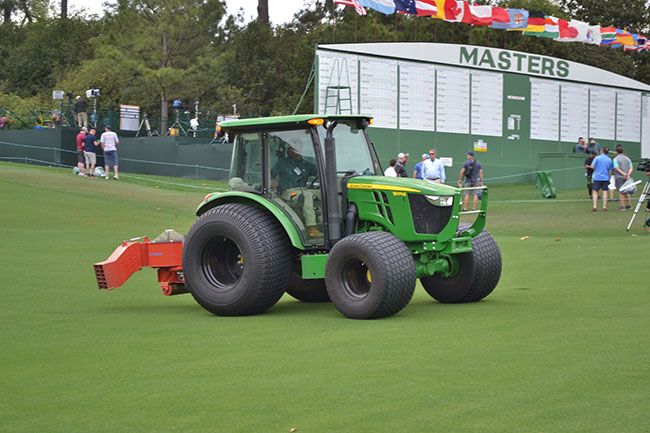 There wasn't much to blow off, but No. 1 fairway still was getting a nice treatment. Dig those black rims!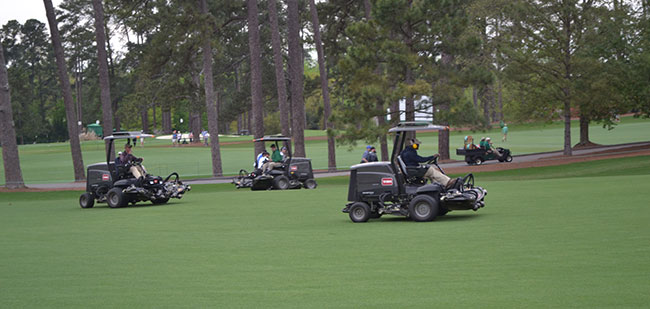 The Toro rough mowers were out for a little cleaning up… but the wet weather kept the fairway mowers back in the shop.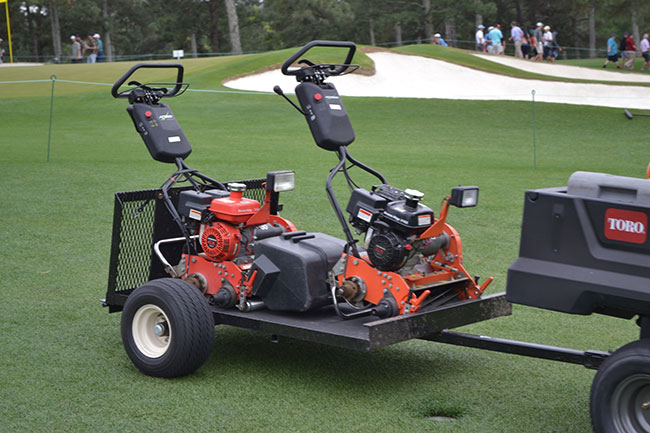 The Jacobsen Eclipse greensmowers are ready for an afternoon cut.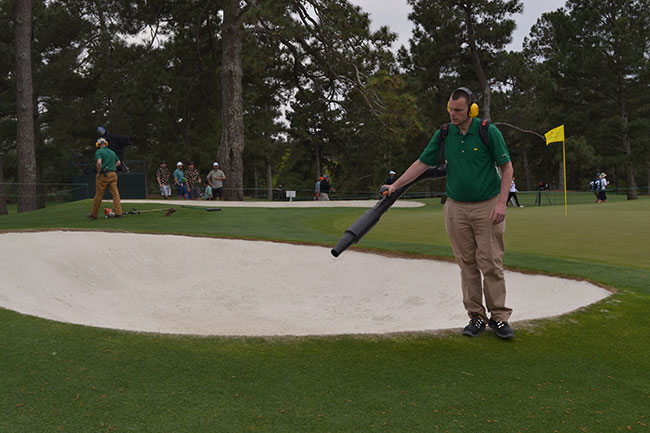 No. 7 greenside bunker gets cleaned up after a long day of practice play.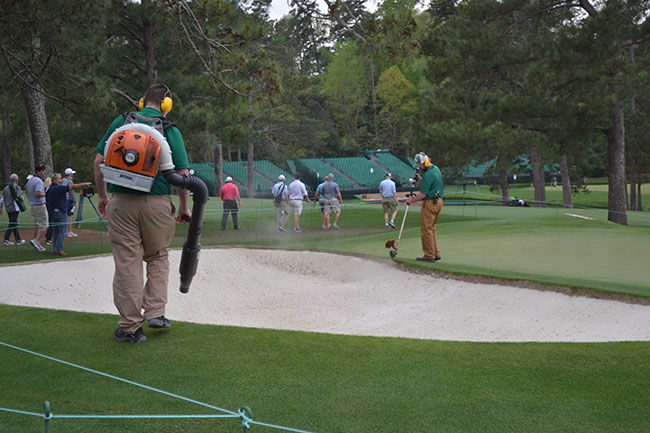 Keeping those bunker edges tight. Bobby Jones would be proud.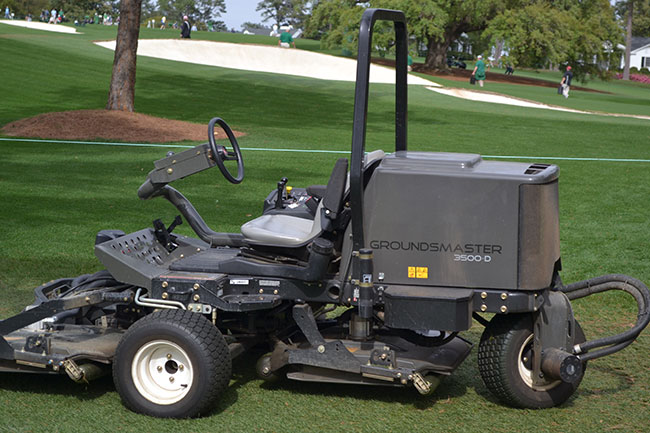 A closer look at the Toro Groundsmaster 3500-D. Like that paint job!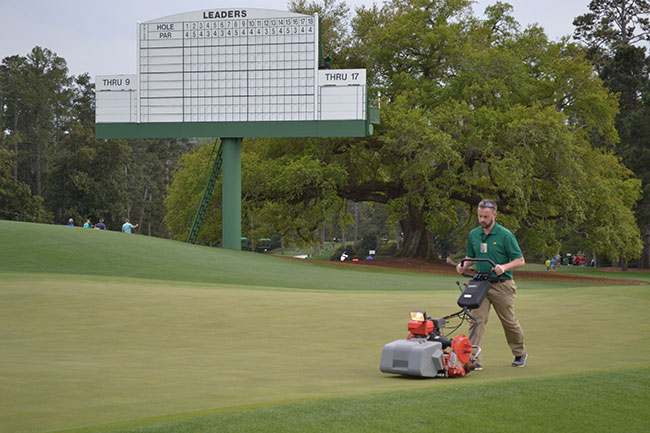 A member of the crew gives No. 18 green a cut on Wednesday afternoon.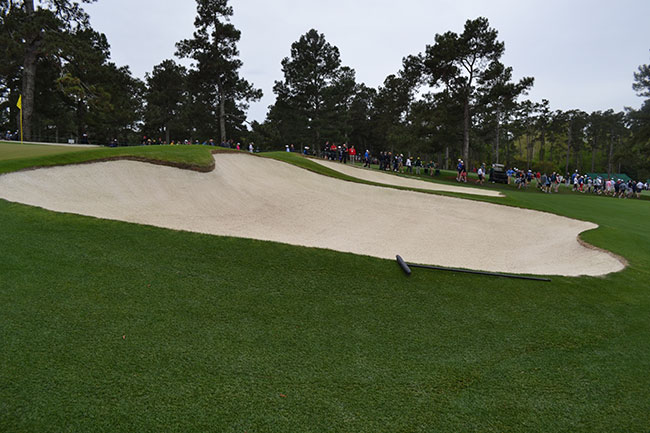 The massive bunkers on No. 2 green.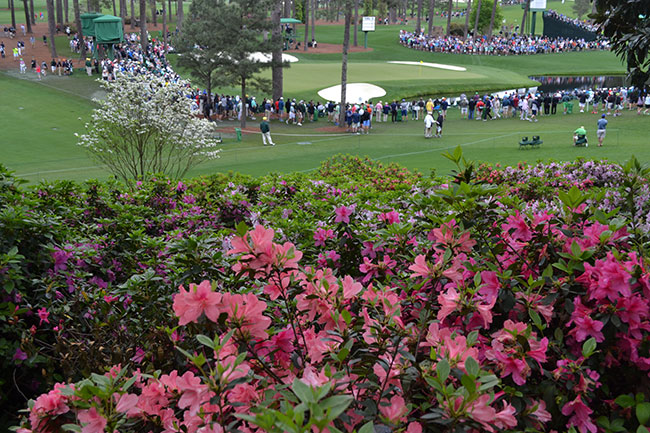 Taken from the walkway on No. 6 and looking over toward No. 16 green, showing off the beautiful azaleas.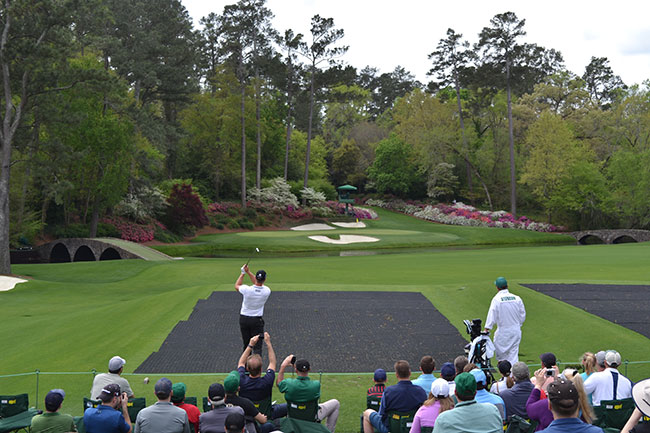 Henrik Stenson fires away at No. 12 green.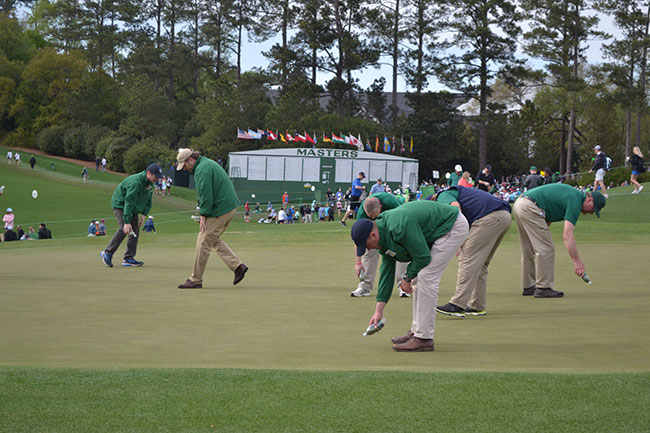 A group of six walks No. 9 green to spot-drop sand where needed. The attention to detail is phenomenal.
Photos: Seth Jones