PGA of America and NGCOA partner to form Golf USA Tee Time Coalition
The PGA of America and the National Golf Course Owners Association (NGCOA) announced a partnership on Nov. 11 to form Golf USA Tee Time Coalition.
The coalition, designed to provide education for golf course owners, operators and PGA members and serve as an industry monitor for compliance of third-party online tee time providers, will engage companies that publicly support the Tee Time Guidelines unveiled last June by the NGCOA and endorsed by the PGA of America, which provide a framework for owners and operators that deal with online agents providing tee times.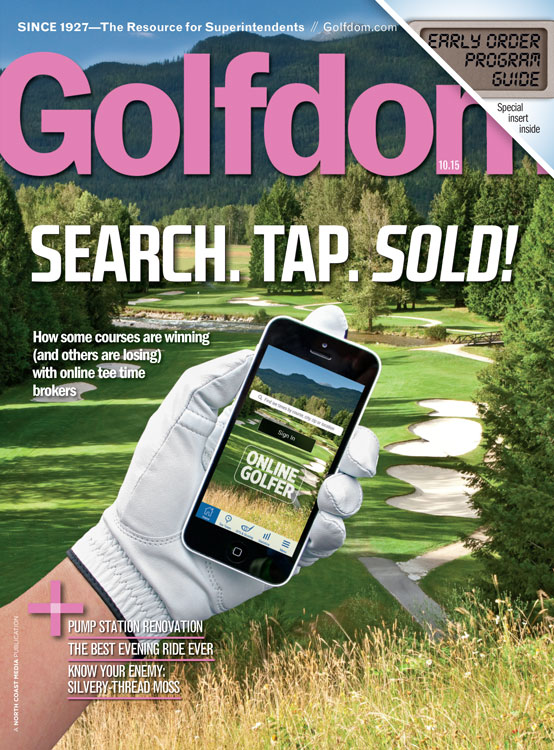 "The PGA of America and the National Golf Course Owners Association are aligned in the mission to create a more competitive and balanced marketplace in public golf that is both supportive of the PGA Professional, the golf course owner and the golf consumer," says PGA of America Chief Executive Officer Pete Bevacqua. "We believe that the Golf USA Tee Time Coalition is a pathway to bringing together supportive companies and our collective memberships to address vital issues and ensure the best customer experience."
"This coalition demonstrates a strong commitment to ensuring those who market our industry's inventory are engaging in proper business practices that are helpful – not harmful – to those who supply the inventory," says NGCOA Chief Executive Officer Jay Karen. "Course operators and online tee time providers need to operate in symbiosis, and having an education and ombudsmen entity will support that end.  It's a great first step."
Golfdom spoke with former NGCOA CEO Mike Hughes, Jeff Foster, senior vice president of new media for Golf Channel, and some golf course general managers around the country about the relationship between the third-party tee time providers and golf in the October magazine cover story, Victim or Victor: What are online tee times doing for you.
The Golf USA Tee Time Coalition will employ a dedicated compliance officer based at the NGCOA's Charleston, S.C., headquarters; will feature an Advisory Council with representatives from supporting tee time companies; and will educate golf industry leaders about its mission strategy; and educate the public about the value of the golf industry and particularly, the online tee time sector of the golf industry.
Additionally, the Coalition will feature a Compliance Hotline to report violations against the NGCOA guidelines.