PBI-Gordon: Avenue South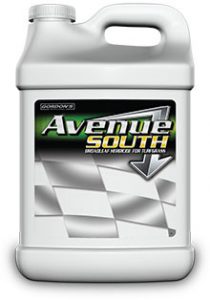 Golfers and course owners want weed-free fairways. You know how to kill the weeds fast, but you also have to be careful to not harm the sensitive warm-season turf. Avenue™ South Broadleaf Herbicide For Turfgrass from PBI-Gordon delivers the weed killing power people want, plus the turf safety you know they need.
Avenue South combines four proven active ingredients to deliver fast, dependable control of more than 90 broadleaf weeds, including clover, dollarweed, spurge and Virginia buttonweed. And Avenue South offers rapid visual response, so you get dead weeds fast.
Ideal for use on golf course fairways and roughs, as well as residential, commercial, and recreation sites, Avenue South is labeled for use on most common turf varieties, and offers exceptional turf safety in warm-season grasses, including Floratam, Bitterblue and other improved St. Augustinegrass varieties.
Everyone expects a weed-free course, but you also have to take care not to hurt the turf, especially on sensitive warm-season grasses. Don't sacrifice speed for turf safety: Get both with Avenue South.
Photo: PBI Gordon