Now accepting applications for the 2017 Syngenta Business Institute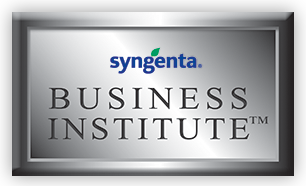 Golf course superintendents can now apply for the 2017 Syngenta Business Institute (SBI). Through SBI, Syngenta partners with the nationally-ranked Wake Forest University School of Business to provide superintendents with business and managerial skills.
The ninth annual SBI will take place Dec. 4-7, in Winston-Salem, N.C. Syngenta receives nearly a hundred applications annually, and approximately 25 superintendents are chosen to attend the program.
Presented by Wake Forest University faculty, participants will learn business management practices such as financial management, managing generational and cultural differences, delegation skills, effective communication, and negotiation tactics.
To be considered, candidates must complete the application, which includes an essay on why they should be selected, relevant professional experience and educational background.
"The Syngenta Business Institute is a very good program that addresses a lot of relatable topics – my time there was fantastic," said Wesley Curtis, golf course superintendent at Westwood Golf Club in Houston, Texas, who attended SBI in 2016. "The seminars are very in-depth, and everything they cover pertains to the golf course. This program has been very helpful for the advancement of my management skills, my club and my career. I highly recommend that others apply."
For more than eight years, superintendents have recognized this program for its effectiveness and impact on their careers.
Completed SBI applications are due Tuesday, Aug. 15. Participants will be notified of their acceptance into the 2017 Syngenta Business Institute in October.