Not just another day at the beach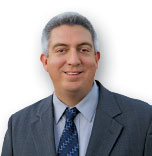 Fourteen-year-old Billy Reid was walking down Juno Beach in south Florida when he spotted a $100 bill buried in the sand. Turns out it wasn't just a $100 bill. It was a wad of $100s, $50s and $20s — $1,500 total. Not just another day at the beach.
Billy Reid wasn't there simply for the pleasant walk. It was an autism walk. Billy and his sister Quinn were representing the Teen Golfers Association of the First Tee of Palm Beaches. A charitable cause, an honorable organization… maybe it's no surprise that Billy immediately turned the money into the Juno police.
Billy's father is Mark Reid, the director of golf and grounds maintenance for the Breakers in Palm Beach, Fla. He's a second-generation superintendent from Australia and he can't believe how Billy's find, and his story, "grew legs."
It started out modestly — a local TV news crew asked to interview Billy in his school library. Next thing Mark knew, Billy was being recognized on Golf Channel at the Players Championship. His son got to compete against PGA Tour Commissioner Jay Monahan in a golf simulator closest-to-the-pin contest. No. 17 at TPC Sawgrass was the hole of choice. And yes, young Billy hit it to 6 feet.
Billy is still shocked by how far his $1,500 find took him.
"I was surprised the actual commissioner (of the PGA Tour) was there," Billy told me when I phoned him in Australia (he was with his grandpa in Point Lonsdale.) "I thought it would be the commissioner of something else."
The comic book guy in me hopes he's talking about Commissioner Gordon — which also would have been cool. But Billy's day at the Players Championship got even cooler.
"I got to meet Kevin Kisner, Shane Lowry and Tommy Fleetwood," Billy told me. "Tommy Fleetwood is one of my favorite golfers, so that was really cool."
This was before Fleetwood shot a 63 at the U.S. Open, but after he was caught on a hot mic saying, "I'd never have turned that money in!" A lot of Billy's friends told him the same thing, that they would have pocketed the cash.
"I told them that in the heat of the moment, they wouldn't have," Billy says.
Billy mentions the nine core values of the First Tee and cites "respect." He says if he lost the money, he'd hope someone would have the respect to turn it in to the authorities. (If no one comes forward to claim the money in 90 days, the money is his.)
His dad, obviously, is proud. He told me he didn't even know about the whole ordeal until that evening when he got home from work.
"It's super cool to think that when he found himself in that situation he did the right thing, mate," Mark told me. "I'm very proud of him, and his sisters."
I asked Billy about his career goals, and he's hopeful baseball will lead him on to bigger and better things. He also admires his dad's and grandpa's line of work.
"I was playing golf with my grandpa and someone asked him what kind of grass that was, and he looked at him and said, 'That's a weed, mate!'" Billy laughs. "I love what my dad does — he doesn't understand how cool I think it is. He's the boss of the whole maintenance team! It would be cool to follow in his footsteps."
Sounds like wherever Billy's footsteps take him, it'll be pretty cool.