NGCOA, Toro renew partnership
The National Golf Course Owners Association (NGCOA) has renewed its long-term partnership with The Toro Co.
Toro began its support of the NGCOA in 2002 and continues its involvement as a corporate partner of NGCOA through 2020. Through this sponsorship agreement, Toro is actively supporting the education and advocacy priorities of NGCOA, as well as offering members an exclusive rebate on new and used turf maintenance equipment.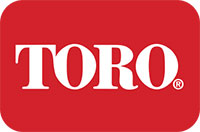 "Toro is excited to continue our long-term relationship with the NGCOA as a Corporate Partner," said Rick Rodier, vice president of Toro's Commercial Business. "As a highly respected and trusted industry leader, the NGCOA is dedicated to the growth and enrichment of their members and the golf industry. Toro is honored to be a contributor to the implementation and success of NGCOA's initiatives."
Toro provides economical turf maintenance equipment and irrigation solutions designed to improve course operations by reducing labor costs and improving productivity, versatility and efficiency. Toro's participation in the NGCOA Smart Buy rebate program, now with both new and used equipment, provides significant financial benefits to NGCOA members.
"We could not advance our mission and represent the interests of course owners and operators around the United States without companies like Toro," said Karen. "We are grateful for the team in Bloomington, Minnesota, and all they have done for NGCOA and our members over the years. Toro's continued participation in the NGCOA Smart Buy program, now with both new and used equipment, provides significant financial benefits to NGCOA members."