LPGA implements USGA pace of play model, improves round times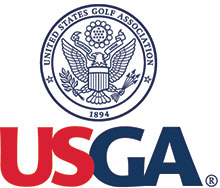 The United States Golf Association (USGA) and the Ladies Professional Golf Association (LPGA) have announced initial results from a joint partnership to improve competitive pace of play.
Based on the USGA's analysis of data, and with the support of officials and players, the LPGA reduced its average round time by 14 minutes during the 2014 season. Aggressive control of the lead group's pace and wider tee time intervals contributed significantly to the reduction in average time per round.
"We actively participated in the USGA's Pace of Play Symposium last year and took their recommendations to heart," says Heather Daly-Donofrio, the LPGA's chief Tour operations officer. "We were easily able to implement solutions that delivered immediate and positive results."
Based on test programs conducted at several tournaments throughout the 2014 season, the LPGA crafted a new pace of play policy and communicated regularly with players and officials during its implementation.
Per its policy a time par sheet – which represents the time allotted for lead groups to finish each hole during a round – is created for each tournament. While the lead groups are bound by the time par, every other group in the field is responsible solely for maintaining its position on the course in relation to the group preceding it.
If a group falls out of position, that group may be warned or timed. The policy allows officials to warn or time the lead group if it is holding up the group behind, even if it is under its time par.
"We all have a role to play in affecting pace," says Vicki Goetze-Ackerman, LPGA player president. "The players and staff have worked in a true spirit of collaboration to learn and introduce new concepts, and it's gratifying to see results."
The USGA monitors pace at all of its national championships with notable improvement seen in the U.S. Women's Open. In the 2012 championship at Blackwolf Run, the average playing time for groups of three for the first two rounds was more than 5 hours and 40 minutes. The average time at Pinehurst No. 2 for the first two rounds of the 2014 U.S. Women's Open was nearly 30 minutes less.
Using a data-based approach, the USGA has been working with numerous organizations including the LPGA to improve playing times of competitive and recreational rounds around the country.
"At last year's Pace of Play Symposium, we discussed the importance of starting-time intervals as well as setting aggressive requirements for the pace of the lead group," says USGA Technical Director Matt Pringle, Ph.D. "We were happy that the LPGA focused on these areas to improve flow during their tournaments and set a policy that can serve as a model for the industry."
Pringle and Daly-Donofrio presented the results of the LPGA's pace improvements during the USGA's second Pace of Play Symposium on Nov. 12.