Golfdom Gallery: October 2017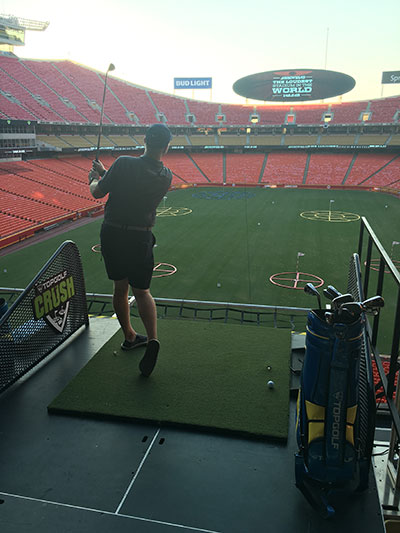 1. Crushin' it! That's Wolf Creek Golf Links (Olathe, Kan.) Superintendent Bill Irving taking a swing at Arrowhead Stadium during a recent Topgolf Crush event. We haven't seen that kind of accuracy in Arrowhead since Joe Montana!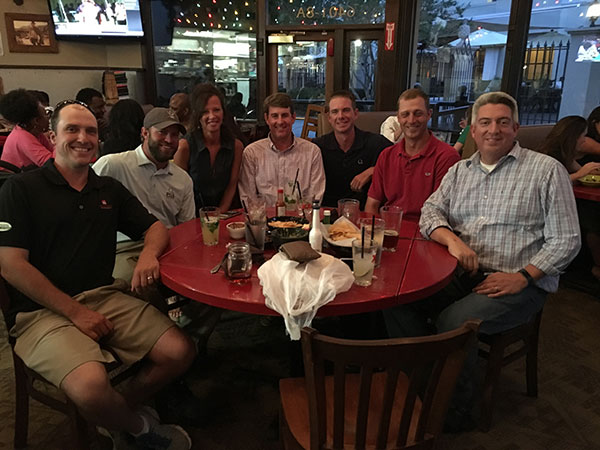 2. Pre-game (championship) dinner In anticipation of the 2017 PGA Championship, Golfdom treated the Quail Hollow (Charlotte, N.C.) leadership team to a much-needed relaxing dinner at a Mexican cantina. (Left to right) Greg Vierkant, horticulturist, Brandon Hicks, assistant superintendent, Lori Austin, agronomy administrative assistant, Keith Wood, superintendent, Shane Omann, assistant superintendent, Basil Lowell, assistant superintendent, and Golfdom Editor-in-Chief Seth Jones say ¡queso!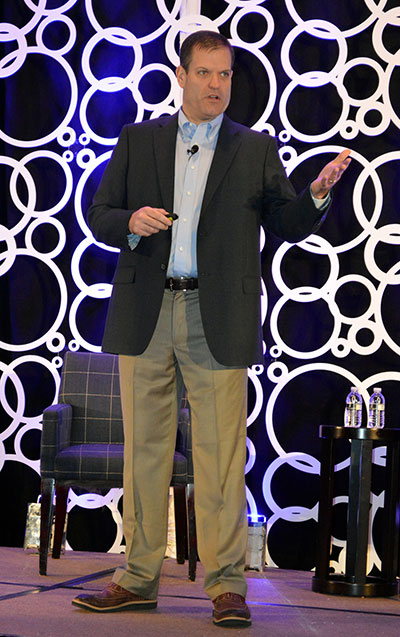 3. Not to burst your bubble Jon Sweat, BASF's director of professional and specialty solutions and the Responsible Industry for a Sound Environment (RISE) chairman, informs the crowd that there is a dues increase upcoming… but hey, it's the first one in years, and they're worth it.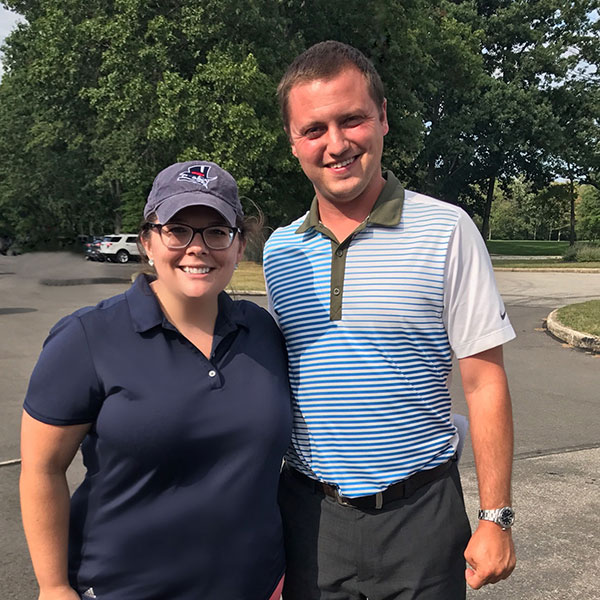 4. Let's holler at Koller Bethany Chambers, North Coast Media's director of audience engagement, was happy to learn she had a Golfdom audience at Seneca Golf Course, Broadview Heights, Ohio, where Geoff Koller is the PGA professional and clubhouse manager.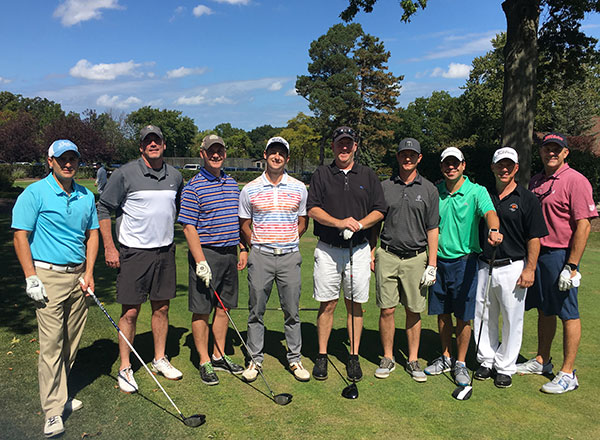 5. Grow the game The boss has no problem treating the sales team to a round of golf after a successful month. Here, NCM's sales force assembles at the Mayfield Sand Ridge Club in Chardon, Ohio. From left to right are Dino Vitanza, Craig MacGregor, Bill Roddy, Ryan Gerard, Pat Roberts, Jake Goodman, Steve Galperin, Chris Di Cicco and Kevin Stoltman. No word on who had the low score of the day.
Photos: Golfdom