Golfdom Gallery: June 2017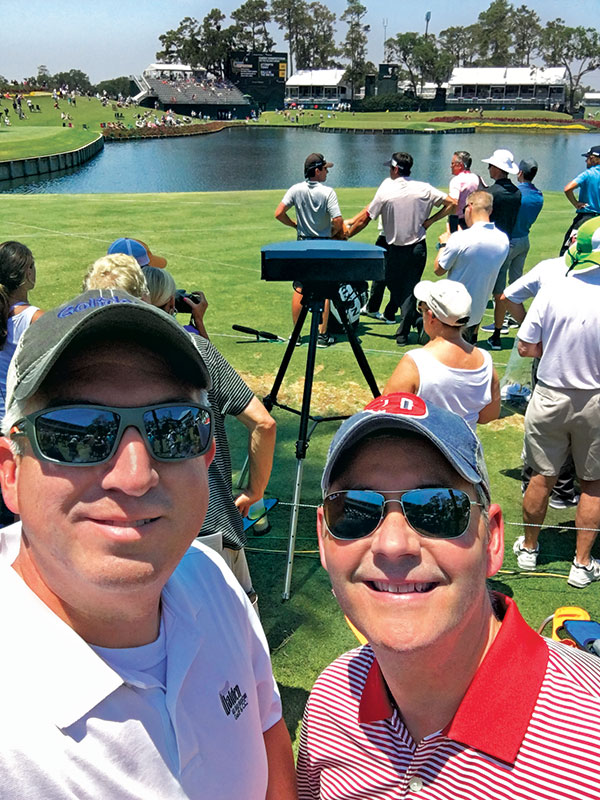 1. Betting $5 bills on No. 17 Watching a Wednesday practice round at The Players Championship, TPC Sawgrass, made for a friendly game of "Guess Who's Closest to the Pin" between Golfdom EIC Seth Jones (left) and Golfdom Group Publisher Bill Roddy. (Good news, they finished the day all square.)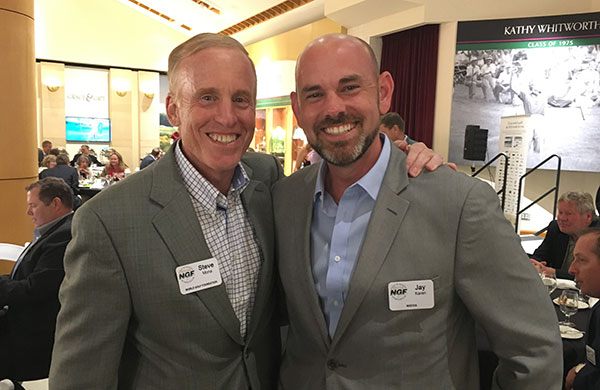 2. World champions World Golf Foundation CEO Steve Mona (left) and National Golf Course Owners Association CEO Jay Karen say hello at the National Golf Foundation's 10th Annual Golf Business Symposium at the World Golf Hall of Fame in St. Augustine, Fla.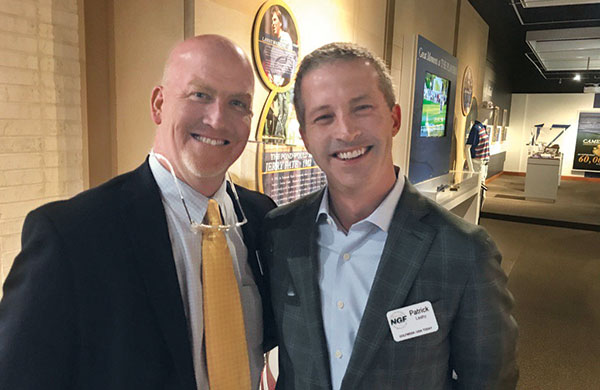 3. Who's that? It's Pat! (And Pat!) What are the odds? Pat Roberts (left) is the publisher of Golfdom. Pat Leahy is the vice president of revenue of Golfweek. And even more interesting, the two are old friends — Leahy was even Roberts' best man at his wedding 9 years ago.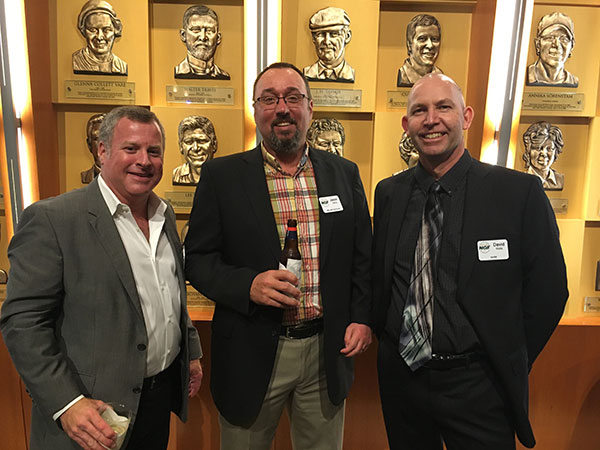 4. Shark tales Surrounded by the busts of past inductees into the World Golf Hall of Fame, (left to right) Chris Campbell, Greg Norman Golf Design, Jason Harris, owner/superintendent of Orr Lake Golf Club, and David Wells, Bayer, share memories of the legends surrounding them.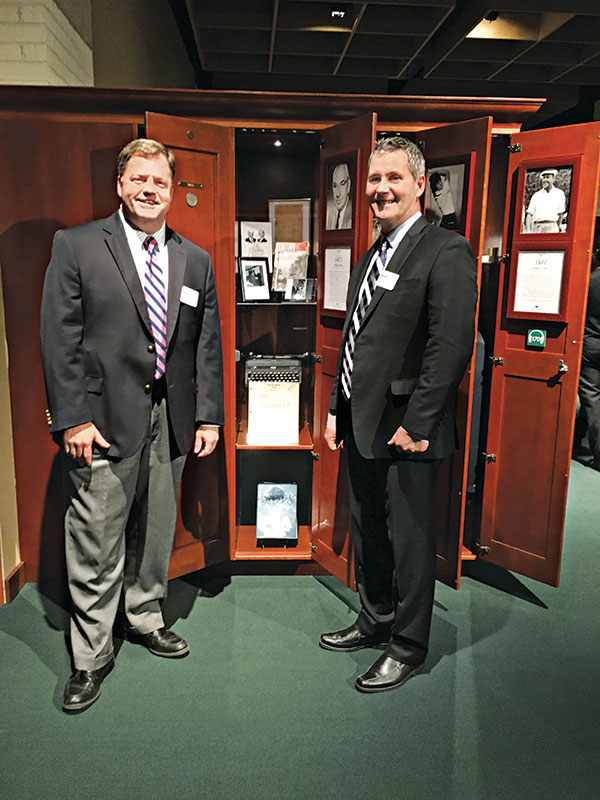 5. A trip to see the Founder Any trip to the World Golf HOF mandates a stop by locker 38, honoring Golfdom founder and WGHOF member (class of 1977) Herb Graffis. Syngenta's Tripp Trotter and Roddy surround the legend's locker.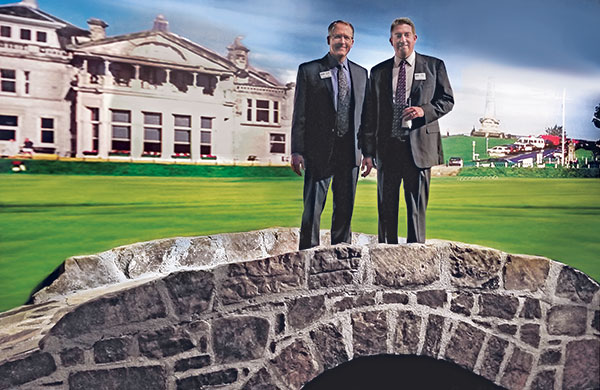 6. A trip to St. Andrews? Not quite — Tony Ferguson of The Toro Co. and Jones did nab a photo on this replica of the Swilcan Bridge at the WGHOF. (Maybe next time they'll get a photo on the real deal.)
Photos: Golfdom