Golfdom Gallery: 2018 GIS edition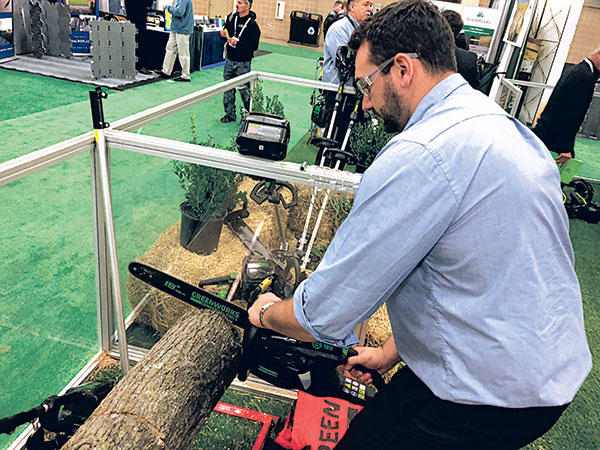 1. He's got the tools, the talent At the 2018 Golf Industry Show, Greenworks Tools Senior Product Manager David Glueck made short work of a tree with a battery-powered chainsaw.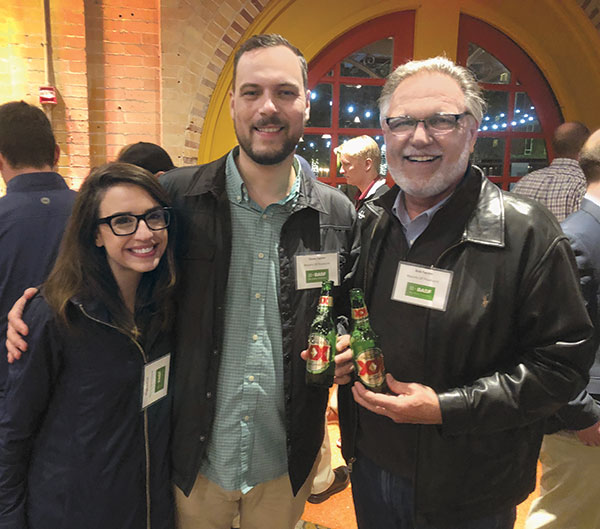 2. Stay thirsty, my son Turf's Most Interesting Man, Bob Farren (right), CGCS, Pinehurst Resort, toasts a Dos Equis with his son Casey and daughter-in-law Megan at the BASF party at GIS.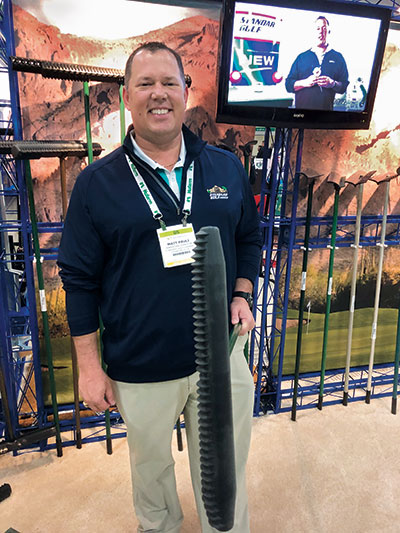 3. Hail to the chief Standard Golf's Matt Pauli shows off the company's new bunker rake, the Chief. The rake, which debuted at the GIS, is designed for rugged "Australian-style" bunkers.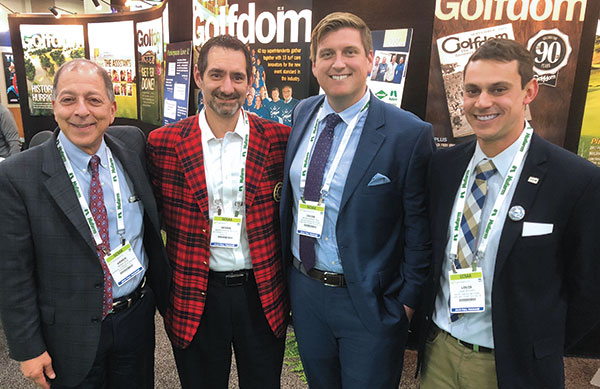 4. Big league players Armen Suny, search executive at Kopplin Kuebler & Wallace; Jason Straka, ASGCA, Fry/Straka Global Golf Course Design; Jacob Hoffer, PGA, general manager, Union League National, Swainton, N.J.; and Louis Pitcock, superintendent, Union League National, stopped by the Golfdom booth to make sure their subscriptions were current.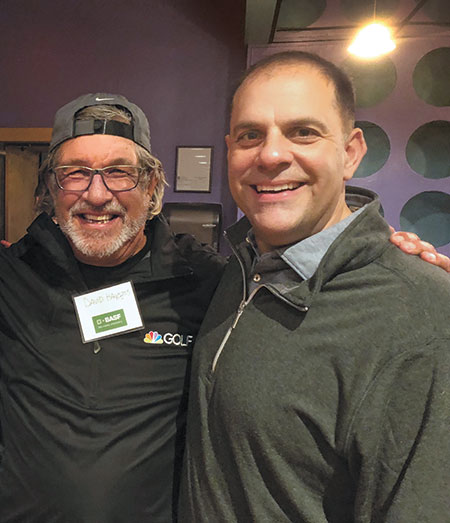 5. Dueling smiles "Uncle" David Hay, CGCS at Mission Hills CC, Rancho Mirage, Calif., and North Coast Media President & CEO Kevin Stoltman share a laugh at the BASF party.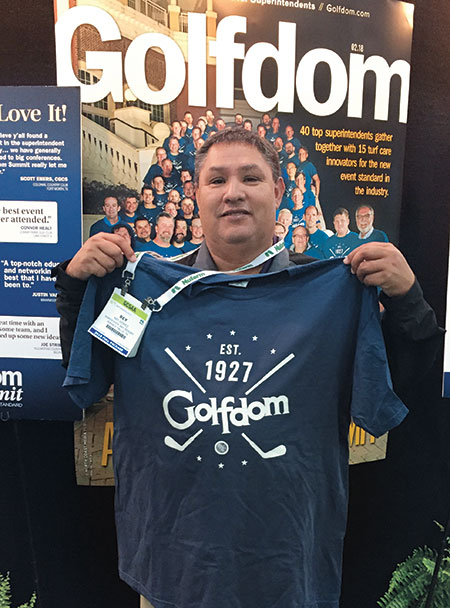 6. We like compliments Rey Gomez, superintendent at Horseshoe Bay Resort in Marble Falls, Texas, had some nice words about our magazine, so we sent him home with a Golfdom T-shirt.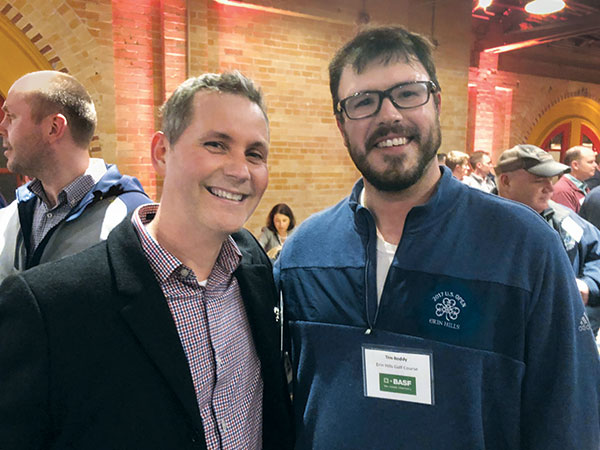 7. Rowdy Roddys It's not often Golfdom Group Publisher Bill Roddy (left) meets a fellow Roddy, but here he is with Erin Hills (Erin, Wis.) Equipment Manager Tim Roddy.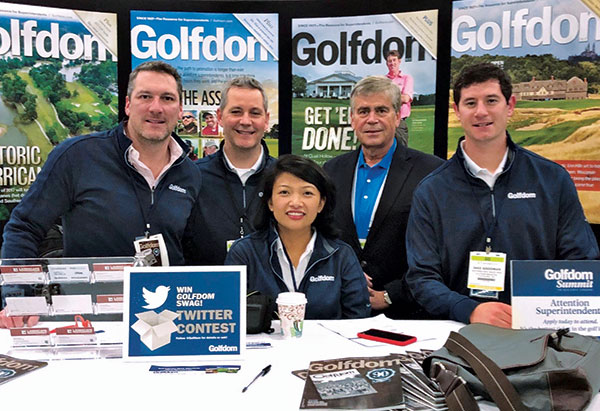 8. The Golfdom gang Thanks to everyone who stopped by at GIS to say hello! (Left to right) Publisher Craig MacGregor, Roddy, Managing Editor Abby Hart, Science Editor Karl Danneberger, Ph.D., and Western Regional Sales Manager Jake Goodman look forward to seeing you all again next year in sunny San Diego.
Photos: Seth Jones (1-4, 7); Bill Roddy (5), Michelle Mitchell (6, 8)