Golfdom Gallery: 2017 GIS edition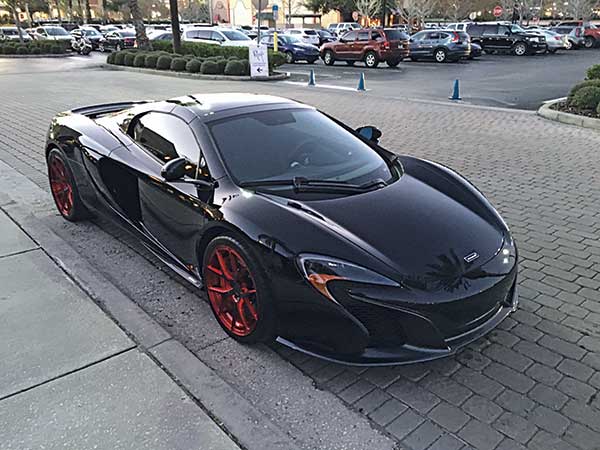 1. That's not my McLaren Wherever we found Golfdom's Seth Jones, this McLaren was nearby. We're waiting (and worried) to see his rental car receipt.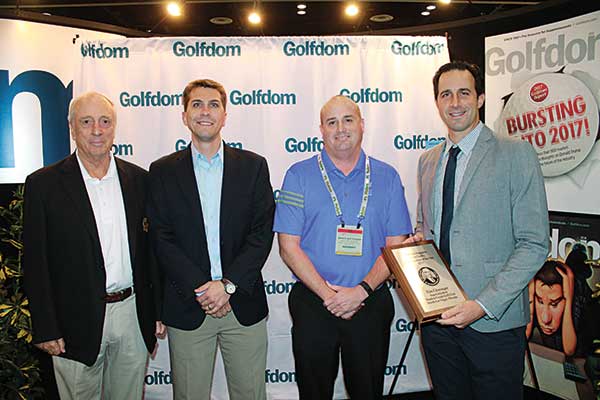 2. Graffis family Rees Jones (far left) presented 2017 Herb Graffis Businessperson of the Year award winner Tim Cloninger (far right), Shadow Creek CG, Las Vegas, Nev., his award at GIS. The 2014 and 2016 winners, Jared Nemitz, The Peninsula Club, Cornelius, N.C., and Jim Rattigan, The Plant Food Co., came by to help celebrate the honor.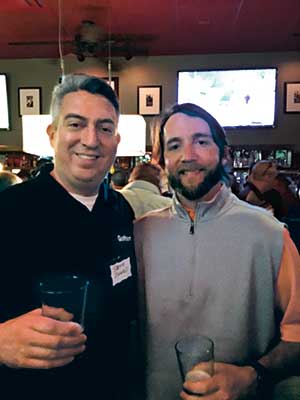 3. Golden Ticket winner Jones congratulates Justin VanLanduit, superintendent at Briarwood CC, Deerfield, Ill., for placing the winning bid on a 2017 Golfdom Summit "golden ticket" at the annual Wee One Fundraiser.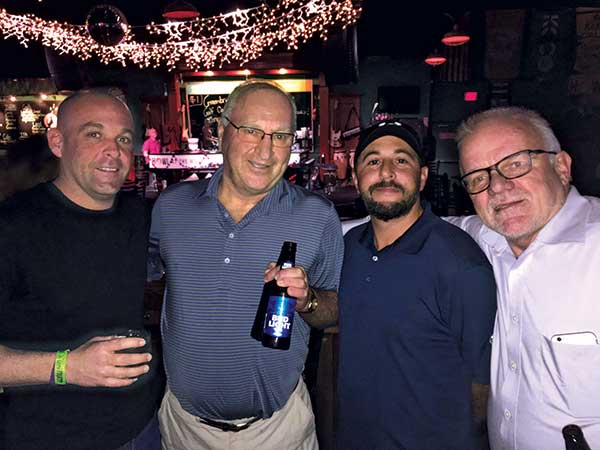 4. Jersey style (L to R) Superintendents Russell Harris, Union County Golf Properties, Kenilworth, N.J., William Murray, Pine Brook GC, Manalapan, N.J., Mike Caggiano, River Run GC, Davidson, N.C., and Bayer's Jeff Weld celebrate at the GCSANJ's GIS party.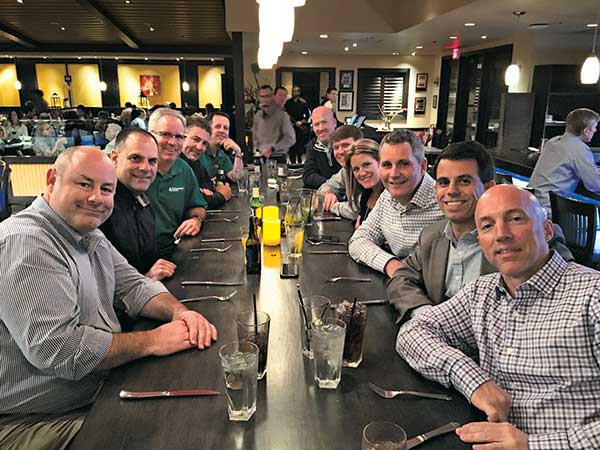 5. Table for 12 The North Coast Media/Quali-Pro dinner in Orlando was a perfect way to cap off the GIS. From front left to front right are: Marty Whitford, NCM; Kevin Stoltman, NCM; Rick Grant; Quali-Pro; Mike Daugherty, Quali-Pro; Jeremy Moore, Quali-Pro; Pat Roberts, Golfdom; Paul Fox, Quali-Pro; Erica Cardenas, Quali-Pro; Bill Roddy, Landscape Management; Ty Ferraro, Quali-Pro;
and Chris De Cicco, Golfdom.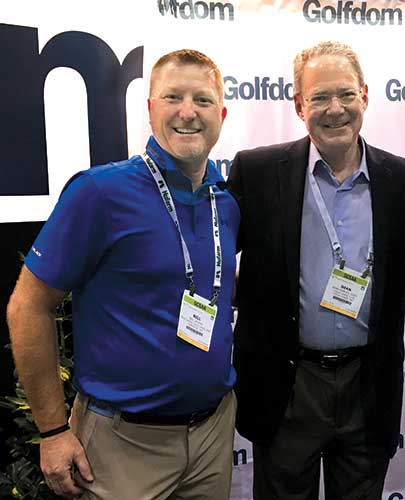 6. A Cornhusker and a Nittany Lion walk into the Golfdom booth… Bill Irving, Wolf Creek Club, Olathe, Kan., and Dean Graves, CGCS, Chevy Chase (Md.) Club, debate the upcoming Nebraska/Penn State game and how they both long for football season.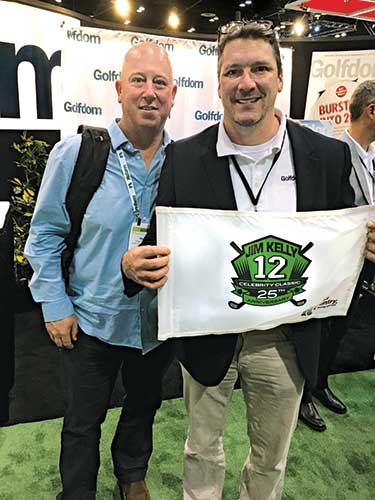 7. Kelly connection Thad Thompson, superintendent at Terry Hills GC, Batavia, N.Y., presented Golfdom associate publisher Craig MacGregor with a Jim Kelly Celebrity Golf Classic pin flag.
Photos: Seth Jones (1, 5-7); Grant B. Gannon (2, 4); Ed Hiscock (3)