Global Turf shows off reconditioned equipment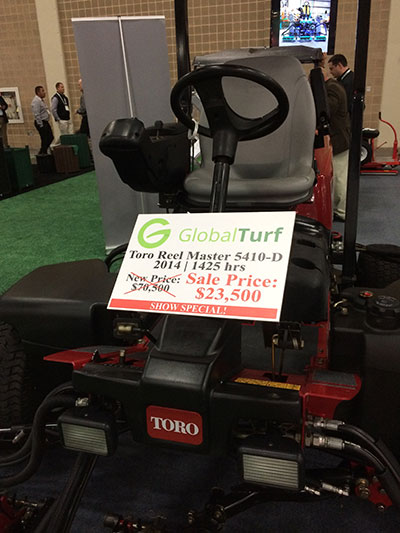 If you're looking to replace a worn-out mower, topdresser or utility vehicle, but your budget won't allow you to buy new, stop by Global Turf (booth 24077), which offers reconditioned equipment at up to 50 percent off the price of the new stuff.
The company's 600-piece inventory includes the items mentioned above, plus spreaders, trim mowers, aerators, sprayers, vacuums, blowers and more, all housed in the company's 35,000-square-foot warehouse outside Tampa, Fla. If you visit the warehouse and make a purchase, Global Turf will deduct the price of your coach-class airfare from the purchase price, according to the company's Debbie Nipper.
Nipper tells Golfdom that before the end of the year, the company expects to expand, with another warehouse located somewhere near the West Coast.
Photo: Golfdom