Fiddler's Elbow Country Club named New Jersey PGA Club of the Year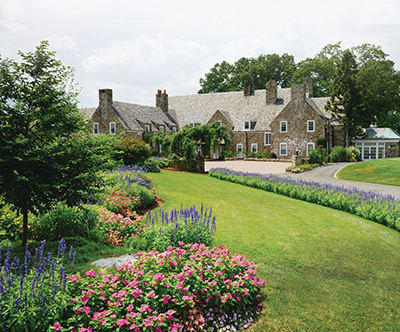 Fiddler's Elbow Country Club was selected as the New Jersey PGA Club of the Year.
"Everyone from members to staff at Fiddler's is honored to receive this coveted award," said Mat Kent, PGA, Fiddler's Elbow director of golf. "It is a testament to our collective commitment and dedication to both the membership, and the game of golf."
From its inception in 1965, Fiddler's Elbow was envisioned as a corporate club – a place where executives could entertain clients and conduct business. In 2010, Trustees Ken Donovan, Keith Donovan and MaryEllen Donovan-Stewart recognized that the landscape was changing, and that model was outdated. They set out to create a hybrid family-corporate club, where both groups would thrive. With the addition of a state-of-the-art pool complex, 5 Har-tru tennis courts, paddle tennis courts, and numerous family and kids' activities and events, the transformation has been a tremendous success, the club said in a recent press release.
"Today we are truly a year-round club," said Ken Donovan. "We are proud to be recognized by the NJPGA. Along with our recent designation by BoardRoom magazine as a Distinguished Emerald Club of the World, it is nice to know that the golf world is aware of what our members already know and experience daily."
The three golf courses are overseen by Superintendent Matt Willigan,  a graduate of the Rutgers Professional Golf Turf Management program. Before joining the Fiddler's Elbow Country Club team, he was the assistant superintendent at Llanerch Country Club in Havertown, Pa.
Fiddler's is also proud to be the home site of the NJPGA executive offices, as well as the NJ Golf Foundation, the charitable arm of the NJPGA. In addition to being the host of the NJGF headquarters, Fiddler's provides a platform that raises both awareness and funds for the Foundation.
"Being named the NJPGA Club of the Year is a testament not only to our staff, but our management team and the Trustees' vision for the club," said Fiddler's Elbow General Manager Tom Hurley. "Every day, we strive to give our members and their guests special experiences, which is embodied in our ethos at the club of 'Fiddler's Pride.' Achieving this honor only further demonstrates that Fiddler's is setting the bar for how a modern club should operate."
Photo: Fiddler's Elbow Country Club