EWGA, Troon renew partnership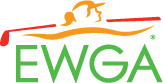 The Executive Women's Golf Association (EWGA), the largest women-focused national amateur golf association in the U.S., and Troon renewed their multifaceted supporting partnership designed to increase women participating in golf, grow activities for EWGA members and provide additional value/benefits to EWGA members.
Troon and the EWGA's Supporting Partnership includes the following elements:
Cross-marketing between EWGA and Troon marketing channels to grow women's golf activities and participation;
Inclusion of Troon/Troon Rewards participating facilities to the EWGA Golf Course Network;
Collaboration on EWGA events and tournaments at Troon-managed facilities;
Troon support and partnership of Troon – EWGA Hole-In-One Club;
Preferred Troon Card pricing for EWGA Members; and
Creation of new EWGA "Fun Trips" for EWGA Members to visit exciting Troon destinations such as California, Arizona, Hawaii and Bermuda.
"We are excited to continue our partnership with the EWGA," said Ryan Walls, senior vice president, operations, Troon. "We are wholly committed to growing the number of women participating in the game. Our new Get Into Golf program is perfect for women (or men) who are newer to the game, have never picked up a club, or have very little golf knowledge and knocks down all of the reasons it is difficult to try the sport. Instructors introduce the basics of the game in a fun, affordable and no-pressure atmosphere and the facilities provide all of the golf equipment for the participants."
As part of the Troon and EWGA relationship, 60 Troon-managed facilities in the U.S. have joined the EWGA Golf Course Network.
"We are delighted to utilize two of Troon's premier managed venues to host our two marquee competitive events in 2016–the EWGA Championship Finals at Landsdowne Resort in Virginia and the EWGA CUP Finals at Westin Mission Hills in California," said EWGA CEO Pam Swensen. "This continued partnership with Troon and their incredible golf facilities provides us with a tremendous opportunity to demonstrate how EWGA members take fun seriously even when competing. Plus Troon properties are indeed a hit with our members."
Logo: EWGA