EPA approves PBI-Gordon's Tekken fungicide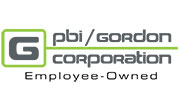 The U.S. Environmental Protection Agency (EPA) recently approved Federal registration for PBI-Gordon Corp.'s Tekken broad spectrum fungicide. It will be available for sale in early 2018.
Approved for use on golf courses only, Tekken is formulated to control dollar spot, anthracnose, brown patch and 18 more of the most problematic diseases for cool- and warm-season turf.
Tekken's dual mode of action—through its proprietary blend of active ingredients isofetamid and tebuconazole—provides preventative, systemic control for up to 28 days per application. Appropriate for use on greens, tees and fairways, it also features one convenient rate for all diseases.
Though it can be used at any time during the year, extensive testing by universities and end users has shown that Tekken is particularly effective at controlling summer stress diseases like brown patch and anthracnose, the company said in a recent press release.
A FRAC Group 7 + 3 flowable suspension concentrate, it should be used in a regularly scheduled preventative spray program and rotated with products that have different modes of action.
"Tekken Broad Spectrum Fungicide delivers a lot of advantages for golf course superintendents," said Jim Goodrich, fungicide product manager for PBI-Gordon. "Not only can it be used on both cool- and warm-season turf, it's convenient to use and offers protection from the diseases that blemish—or worse yet—kill a course's aesthetics and hamper playability."