Eagle Creek battles back after Irma to complete course renovation
New turf. New bunkers. Normal things for a course renovation. Now throw in almost 100 mph winds and record-breaking rainfall and then there's nature's version of a renovation.
This was the scene set in Southern Florida at Eagle Creek Golf & Country Club.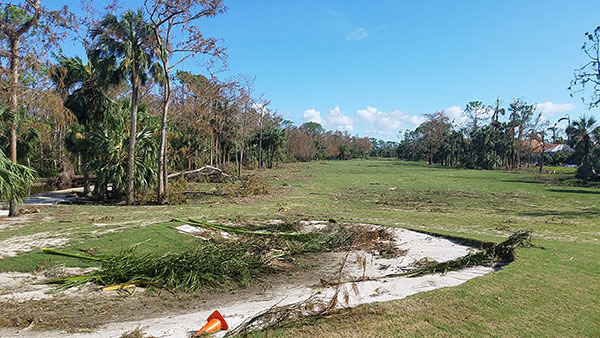 Back in May 2016, Eagle Creek began a major course enhancement project, which came with a projected opening date sometime in the middle of October. However, when Hurricane Irma hit, plans had to be changed.
"We started the summer in renovation mode, then a few months later we were in full recovery mode once Irma hit," said Eagle Creek Golf Course superintendent Jimmy Alston.
With Eagle Creek being nestled within 300 wooded acres of cypress, pine and palm trees, there was no question that Eagle Creek would have damage, but how extensive was unclear.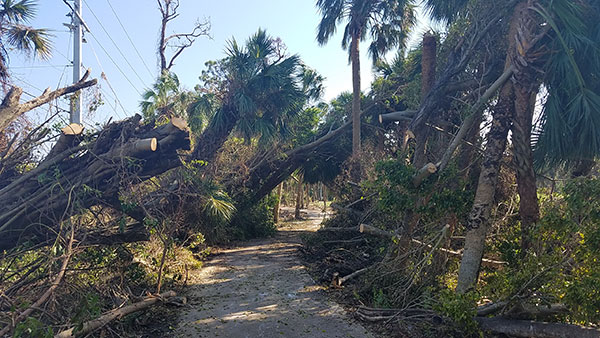 "We had contractor GCID onsite during the renovation and with their expertise they immediately went from golf course construction to major disaster cleanup and recovery mode. Because of their expertise, headed by project manager Dave Carter, we were able to recover faster than most courses bringing Eagle Creek back to top level conditions," Alston explained.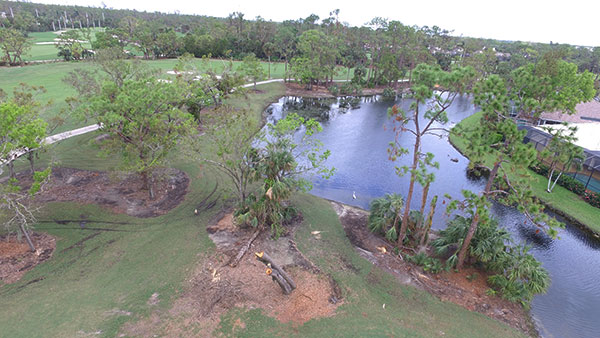 In addition to GDIC dedicated Eagle Creek staff members from other departments, including food & beverage, joined in the disaster cleanup, making it a true team effort to get the course reopened.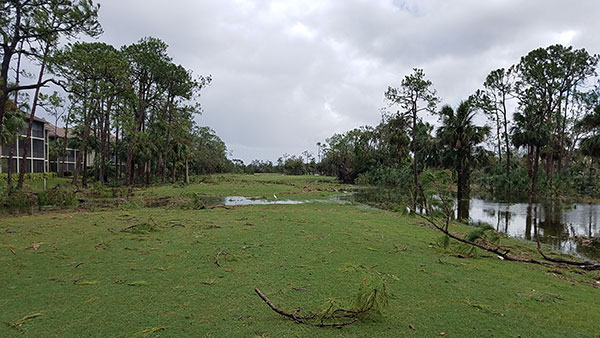 "In the worst of times, everyone came together to help on the course. It is a true testament to the culture of being an Eagle Creek employee. Just looking at the greens and fairways now, you'd never know a high Category 3 came through," said Alston.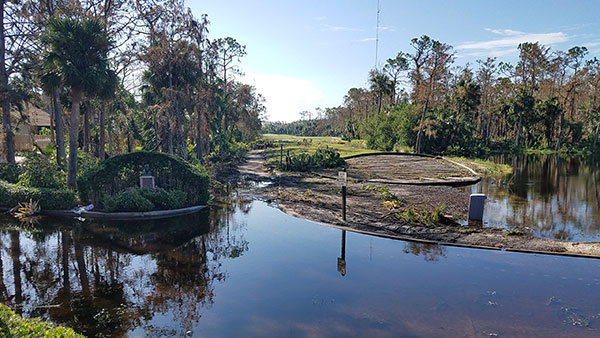 As part of the project, led by notable Naples golf course architect Gordy Lewis, major drainage systems were installed and bunkers renovated. The project also focused on high impact areas, including reshaping landing areas on the fairways and approaches before the greens. Renovations used multiple turf grass species and more than 50 acres of rough were replaced using Celebration grass in addition to cart path work and pitched bunkers.
"For the national attention and destruction brought on by Irma, you would think interest in joining a private golf club would have slowed," said Laura Hill, marketing director for Eagle Creek. "We are gearing into high season with three properties and one non-resident membership sold this month and a waitlist of 22 renters for this season. What buyers and renters are seeing here has not stopped them from making financial decisions requiring them to commit months ahead for a rental. In fact, they appreciate the unique atmosphere that Eagle Creek offers along with Ken Venturi's legacy and our famous four finishing holes. You can't replicate our unique environment anywhere else."
Eagle Creek has an established history and staying true to the original design is of upmost importance when integrating design features.
"It was our goal when making the enhancements that we stayed true to Packard's original design," said Alston. "The gradual approach to the renovation process ensured that we kept the integrity and maturity of the original design."
This summer's completed renovation is in addition to gradual work done in 2015 and 2016, resulting in $2 million in course enhancements over a 3-year period.
"It's been a summer we will never forget, but what is rewarding is finally hearing our members say how they can't believe how good the course is looking and playing," said Alston.
Check out this drone footage to see a bird's-eye view of the course after Hurricane Irma.
Photos: Jimmy Alston