Delta-Q Technologies showcases electric solutions at GIS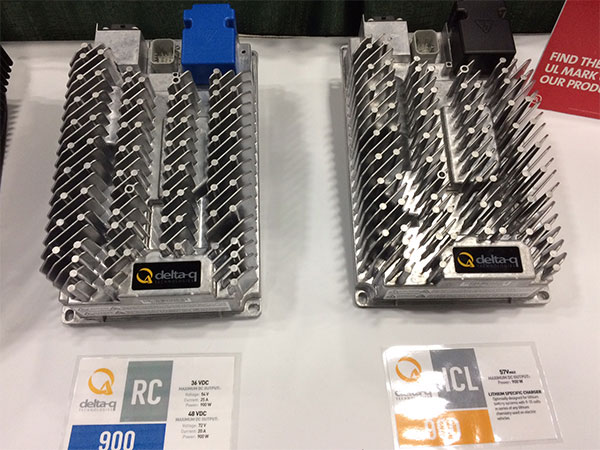 Superintendents looking for an electric vehicle charging alternative need look no further than booth 23080 on the trade show floor, where they'll find the Burnaby, British Columbia-based company Delta-Q Technologies.
Delta-Q is a long-time supplier of lithium battery-charging solutions for electric vehicles and industrial equipment. Among its customers are many leading manufacturers of electric golf cars, outdoor power equipment and utility vehicles.
The answer to the "What's new at GIS" question for the company is its ICL900 and RC900 chargers, with the RC900 being the lower-cost product.
According to Delta-Q's Hiroshi Hasegawa, a close look at the ICL900 reveals that the unit's features include:
CAN bus communication for machine BMS/telemetry integration
Meets voltage touch-safe regulation for EU electric vehicle
OEM customizable, field replacement cable design
Auto-recharge for low voltage in maintenance mode
Interlock prevents vehicle from moving while charging.
For more information, go to the company's website.