Cushman: Hauler line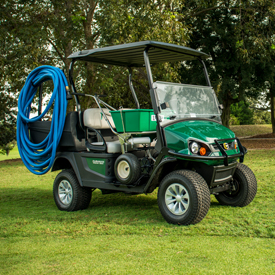 Cushman® Hauler® vehicles were designed by superintendents, delivering customer-centric features that help your maintenance crew get more done every day. Features include a fully customizable bed, highly functional dash, abundant storage space and a full set of superintendent-tailored accessories. With the addition of the new Hauler 800 and 800X, this overhauled family delivers everything you need to drive increased productivity at your course.
Schedule a demo at Cushman.com/Hauler.