Control Spring Dead Spot with Kabuto Fungicide SC
Kabuto Fungicide SC from PBI-Gordon is proven to provide industry-leading control of spring dead spot, plus preventative and curative control of dollar spot in turfgrass, including the carboxamide-resistant kind.
"Kabuto Fungicide has been the consistent solution for control of spring dead spot in university trials and on golf courses," said Dr. Brian Aynardi, Northeast research scientist for PBI-Gordon. "A sequential application of Kabuto at suggested rates should be the go-to for spring dead spot control this fall. Immediate post-application irrigation is also required for control of this pathogen."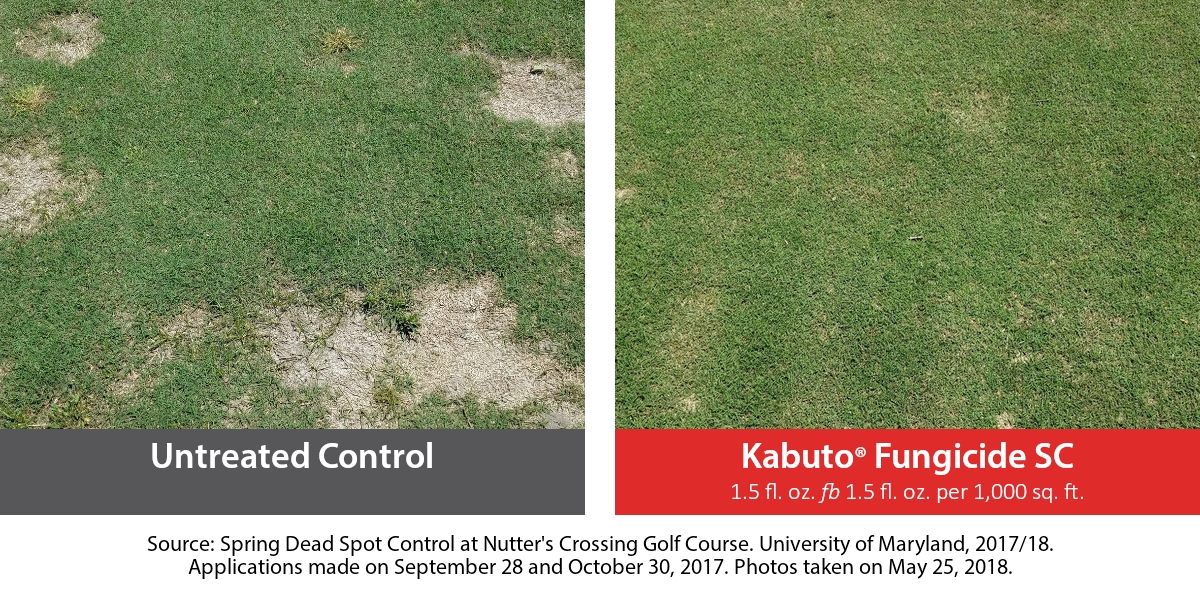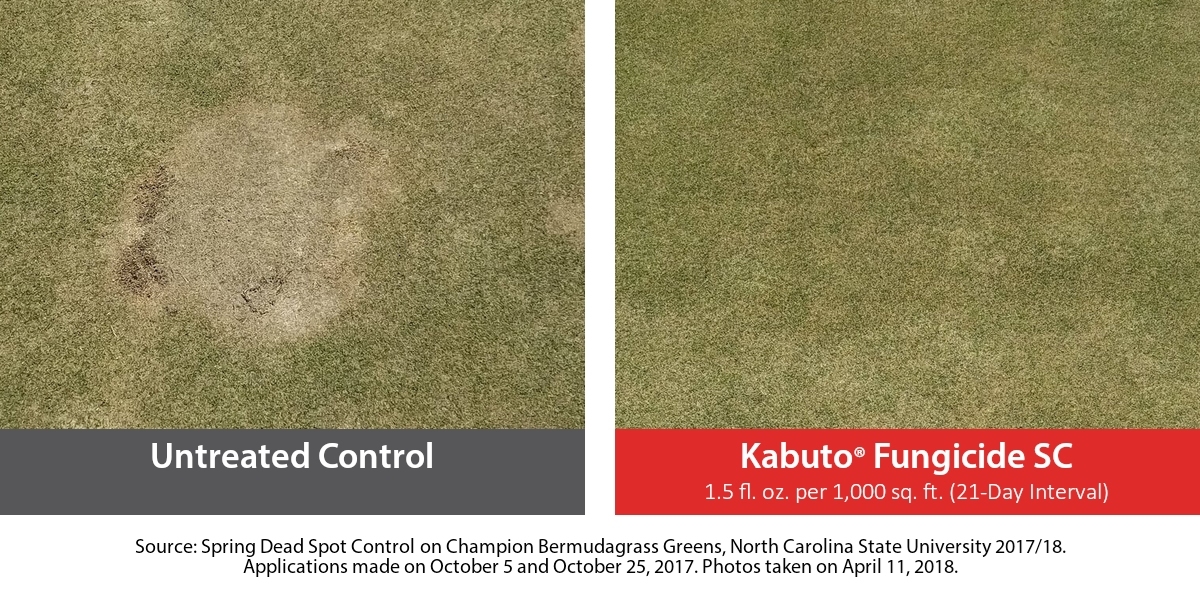 Kabuto is a liquid formulation that inhibits all stages of development in the fungal lifecycle and can be applied up to eight times a year as part of a disease resistance management program. Kabuto's active ingredient, isofetamid, is a Group 7 fungicide in the Carboxamide class and is a succinate-dehydrogenase inhibitor (SDHI).
Kabuto is labeled for use on: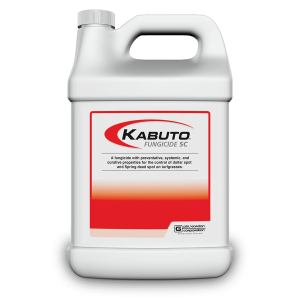 Golf courses (including greens, tees and fairways)

Sod farms

Seed farms

College and professional sports fields

Residential and commercial lawns