Celebrating a rich history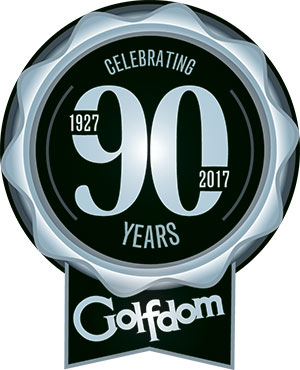 In December of 2010, I achieved a lifelong dream by being named the editor-in-chief of a respected magazine.
I think many of you can relate. I studied to be a magazine journalist, and worked as an assistant editor and an associate editor for a dozen years. To be named the editor-in-chief of a magazine with a rich history was like being a longtime assistant superintendent and then being named the superintendent of a classic Donald Ross course.
Golfdom was founded in 1927 by brothers Herb and Joe Graffis, and over the ensuing years this magazine has influenced generations of men and women working in the great game of golf. A look back at the Golfdom archive shows the many stories this magazine has shared over the years. In 1928, Alister MacKenzie told readers, "the best golf courses are those, the holes of which have been designed and constructed to conform to the character of the ground at one's disposal." From July to September 1943, the magazine published a special three-part series: "Golf in War." In 1953, the magazine visited Tamarisk Club in Palm Springs, Calif., to visit the pro shop designed by Ben Hogan in the same year he would win the Masters, the U.S. Open and the Open Championship — golf's triple crown. In 1977, Golfdom made the trip to Southern Hills CC, Tulsa, Okla., to see the work — three years in the making — that went into hosting that year's U.S. Open, a tradition we continue to this day.
Knowing the rich history of Golfdom, when I first started, I just wanted to treat the magazine right. I'd like to think I've had a positive influence on the magazine while respecting the vision of its founders. We've been quick to cover the major stories of the day, from labor shortages to savage hurricanes. We created the Herb Graffis Businessperson of the Year Award, presenting it annually since 2012. We've hosted the Golfdom Summit since 2011, a yearly meeting bringing together the top turf professionals from across the country. And we've branched off into new forms of media, from our Golfdom TV videos to our presence on Facebook and Twitter.
Consider this issue a celebration of the many men and women who were here before us, making Golfdom a vital publication for its readers. Consider it a thank you to those readers who make us viable. And, of course, this issue also serves as a thank you to our growing family of loyal marketing partners who have supported the magazine over the years. Without them, this magazine would not be possible. And thank you to the good people at Advanstar Communications who brought this magazine back to life, like how Chevrolet brought back the Camaro.
(I owned three of the fourth-generation Camaros, and I still like the revival of Golfdom better than any of them.)
In this commemorative issue, we talk to people who knew Herb Graffis personally; we recall who Graffis was (see page 26); we present the vision for the magazine when it was relaunched in 1999; and we share some of the vintage advertising that appeared in the magazine over the years.
So why give tribute to a man whom I never met? Why celebrate the 90th anniversary of a humble little golf magazine?
Because we're honored to carry on the magazine's name and our connection to Mr. Graffis. It's not hyperbole to say that Graffis, who was editor of this magazine for 50 years, was a legend in this business, and that Golfdom has been an important part of this industry for generations.
So I raise a glass to the Graffis Brothers and their vision to start Golfdom nine decades ago. Thanks for helping this journalist's dream come true, and for helping generations of professionals along the way.
Seth Jones, a 18-year veteran of the golf industry media, is Editor-in-Chief of
Golfdom
magazine and
Athletic Turf
. A graduate of the University of Kansas School of Journalism and Mass Communications, Jones began working for
Golf Course Management
in 1999 as an intern. In his professional career he has won numerous awards, including a Turf and Ornamental Communicators Association (TOCA) first place general feature writing award for his profile of World Golf Hall of Famer Greg Norman and a TOCA first place photography award for his work covering the aftermath of Hurricane Katrina. In his career, Jones has accumulated an impressive list of interviews, including such names as George H.W. Bush, Samuel L. Jackson, Lance Armstrong and Charles Barkley. Jones has also done in-depth interviews with such golfing luminaries as Norman, Gary Player, Nick Price and Lorena Ochoa, to name only a few. Jones is a member of both the Golf Writers Association of America and the Turf and Ornamental Communicators Association. Jones can be reached at
sjones@northcoastmedia.net
.