Results are obvious for course in 'turnaround mode'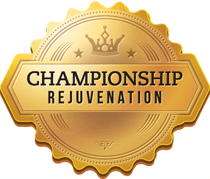 This year, five golf courses are participating in the "Championship Rejuvenation" program where superintendents put various BASF products to the test. In this article, we get an update from three of the five superintendents who are three months into their treatment programs. 
There's a reason the phrase "a picture is worth a thousand words" is heard so frequently. For Mike Golden, Superintendent of Sterling Farms Golf Course in Stamford, Conn., the pictures tell the story.
When he was hired to "turn the course around" early in 2017, he took extensive photos to document the condition of the fairways, greens and tees. While he knew his treatment plan — developed with BASF — was working, it wasn't until he put the "before" photos side by side with a new batch of photos from September that he saw the progress so clearly.
"I just had to laugh and say 'wow,'" Golden says. "Our turnaround efforts have been extensive, and I had complete faith in the BASF products we are using, but to see it working so well was very rewarding."
He has been able to achieve this level of results thanks to the extended coverage he is getting from three BASF products, Emerald®, Xzemplar® and Lexicon® Intrinsic brand fungicides.
"Using the BASF fungicides has helped to considerably reduce the number of applications we've had to apply, and that saves us in so many ways," Golden says. Being on schedule for 50,000 rounds this season, he needs to minimize the amount of time his crews spend treating the course.

Golden says that with that frequency of play on this public course, turf strength and the longevity of the fungicide effectiveness is of utmost importance. He reports that he says not seen any dollar spot on any greens, tees or fairways this season.

"Golfers that had left the course before are now coming back. The feedback has been incredible," Golden says. "In fact, many course improvement projects have now been approved for the future, so things are looking up at Sterling Farms."
Aerification Test Shows Results
When it came time to aerify the greens at Edina Country Club in Edina, Minn., Superintendent Brandon Schindele saw a perfect opportunity to test Lexicon Intrinsic brand fungicide. He applied the fungicide to half of his greens a week prior to aerification.
"I definitely noticed some quicker recovery and hole closure on the nine treated greens compared to the other nine greens that did not receive the treatment," Schindele says. "We have not seen a lot of disease pressure in Minnesota this year, so I am glad we had this opportunity to see the product work in this way."
As part of his summer program, Schindele is treating his ornamental beds with several BASF products, including Pendulum® AquaCap herbicide, which controls a wide variety of unwanted grasses and broadleaf weeds.
He says his ornamental areas have been "very clean" throughout the year, and the majority of his plants are very full. Additionally, he has spent less labor time pulling weeds in beds compared to last year.

"Our members have commented on how nice the beds have looked all year. I'm very pleased with this improvement," he says.
Dollar Spot at Bay All Season
Of all his treatment applications this summer, Ruth Lake Country Club Superintendent Dan Marco has been most impressed with the longevity of dollar spot control he is getting from Xzemplar brand fungicide.
Marco applied Xzemplar early this spring on his fairways, and he reports that it has helped keep dollar spot at bay so far this season. He adds that the weather has been very kind to superintendents in the near west suburbs of Chicago this year, with timely rains and very little heat stress.
Marco did have one sign of disease in August when some anthracnose basal rot appeared on a couple of fairways (Xzemplar is not labeled for anthracnose). But cool nights made the outbreak a minor blip.
"The one tweak I would make to my BASF program is to cover the anthracnose basal rot issue," Marco says. "I think a DMI fungicide treatment should go out earlier in the season to prevent any issues later."
Marco says Ruth Lake aerifies later in the year, so he is looking forward to seeing what Lexicon Intrinsic brand fungicide will do when he treats about a week before aerification.
"We have one application of Lexicon down on greens, and the greens are going into fall in excellent shape. I'll be treating nine of 18 holes, so I'm very interested to see if there is a notable difference in recovery time," Marco says.
Photos: BASF