Applications now open for 2014 Syngenta Business Institute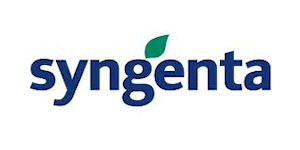 Syngenta, in partnership with Wake Forest University School of Business, is now accepting applications for the sixth annual Syngenta Business Institute (SBI) for superintendents to enhance their business and gain managerial skills.
Syngenta receives more than 80 applications and approximately 25 superintendents are chosen to attend the program, which is on Dec. 8-11, 2014, in Winston-Salem, N.C.
Wake Forest University faculty will share business management practices including: financial management, human resources management, delegation skills, effective communication, negotiation tactics and more. To be considered, candidates must complete an application, which includes an essay on why he or she should be selected, relevant professional experience and educational background.
"The Syngenta Business Institute is definitely in the top three, if not the top event I have ever participated in. Through the Syngenta Business Institute, the professional manager inside of me was rekindled," says Erwin McKone, superintendent at Briar Ridge Country Club in Schererville, Ind., who attended SBI in 2013.
Completed SBI applications are due Tuesday, Aug. 19, 2014. The 2014 class will be announced in October.