2016 will be one for the books, predicts Wright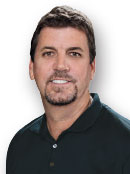 I'm no Nostradamus, but I thought I'd step into Swami land with a few predictions for 2016.
○ Barack Obama is still president… until January 2017. I know… tick-tock, tick-tock.
○ Donald Trump is still rich, same with the Clintons. No matter what, it's a no-lose scenario for them. As for the rest of us, not so much.
○ Tom Hanks wins an Oscar. Stretch, I know.
○ "Star Wars" makes billions at the box office. (It's already made millions and it's not even out yet.)
○ Caitlyn Jenner wants to become a man again. It's not possible… is it?
○ Twitter and Facebook merges and shares all of our information. It becomes known as Twitbook, and provides us all with 4 million followers and is hacked daily.
Now for the serious stuff:
○ NCAA football championship: The Baylor Bears vs. the Alabama Crimson Tide. Baylor wins 67-43. Of course Baylor wins. Dr. Pepper started in Waco, Texas. That's reason enough. Also, my daughter is a Baylor grad and that's good enough for me. Sic'em Bears.
○ Playing in Super Bowl L, otherwise known as Super Bowl 50 (logo issues), are the Green Bay Packers and the New England Patriots. The Patriots win, Tom Brady is finally free of all controversy and retires on top. Bill Belichick, on the other hand, is arrested for using a drone to spy on the Packers' pre-game practice.
○ March Madness is officially named "the best time of the year" by everyone. To golfers it really means Masters commercials. Which means the Masters is here, and that officially starts the actual best time of the year. Kentucky has a chance. Or maybe Duke, or North Carolina or Louisville. As usual, I'll be asleep — it will be too late for me to watch the entire game.
○ Speaking of the Masters, Toro doubles the number of 5510s mowing fairways. As for the tournament, it's a four-way tie at the end of regulation between Jordan Spieth, Bubba Watson, Jason Day and Rory McIlroy. The best Masters ever, right?
○ The U.S. Open is the best in years. Duh… it's at Oakmont. John Zimmers and staff will outdo expectations. Duh again… it's Oakmont. Winner is the golfer who hits the most fairways, most greens and has the fewest putts. Duh… it's at Oakmont.
○ Somewhere in the U.S. there is a drought during the summer.
○ Somewhere else there is a flood. Not to wish this on anyone, but California could really use the rain. (Just not during the Golf Industry Show.)
○ There are 10 named storms in the Atlantic because there always are at least 10 named storms in the Atlantic.
○ And the NBA champions are… I really don't care.
○ The Blackhawks win Lord Stanley's Cup… that's hockey right?
○ The 145th Open Championship has holes named Postage Stamp, Seal, Gyaws and The Monk. And that's just on the front nine. Anyone know what a Gyaws is? Ask a songwriter. Rory is on form and wins by 8.
○ The PGA Championship at Baltusrol might be rainy. It won't matter, it'll be great. Phil Mickelson returns for one more dual with Tiger. Stop laughing.
○ The United States wins the 2016 Ryder Cup at Hazeltine. About time. I plan on going to all the majors next year. Card-carrying turfheads can get tickets, so we just need to get there. Now please go to my 'Go fund me' page because I need to buy a jet.
○ Cubs win the 2016 World Series. Joe Maddon plays the coach with a great young team. (They almost got there this year except for that Murphy guy with the Mets.)
○ GIS show is well attended. It's in San Diego, people. San Diego! Think about it; SoCal in February.

Editor's note: all of these predictions were made as of the Nov. 25 publishing date.
Joelle Harms is the Senior Digital Media Content Producer for North Coast Media. Harms completed her undergraduate degree at Ohio University where she earned a Bachelor of Science in Journalism and Creative Writing Specialization from the E.W. Scripps School of Journalism. She specifically creates content for North Coast Media's 
Golfdom
, 
GPS World
, Geospatial Solutions
and Athletic Turf digital properties including eNewsletters, videos, social media and websites.