Youth on Course hosts 3rd annual 100 Hole Hike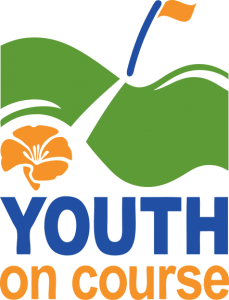 Youth on Course has organized challengers from six states and the District of Columbia to participate in its "100 Hole Hike" to raise funds for its nationwide program. The nonprofit provides young people with subsidized golf rounds, college scholarships, caddie programs and paid internships.
On Monday, Sept. 10, supporters from Georgia, Missouri, Minnesota, California, Pennsylvania, Utah and Washington, D.C., will aim to complete more than five rounds of golf in one day, securing donations for every completed hole. Contributions in 2018 have already doubled last year's total, eclipsing $200,000 two weeks before the event.
"With each dollar raised, Youth on Course continues to help remove the cost barrier for young people to play golf," says Youth on Course Executive Director Adam Heieck. "The outpouring of support means providing further access to opportunities for junior players."
Originating in Northern California, Youth on Course helps fund rounds of golf for members to increase affordability and accessibility to the game. The organization has grown its presence to 26 states and reaches more than 40,000 kids ages 6-17 who can play at partner facilities for just $5.
Fundraising for the 2017 100 Hole Hike resulted in Youth on Course securing $91,506 to support its goal of providing affordable golf for all members. To support the "hikers" and Youth on Course, backers can pledge any amount per hole to any participant.
In addition to subsidized rounds, the organization also facilitates college scholarships, paid internships and a caddie program. Since the inception of the scholarship program in 2008, Youth on Course has awarded 222 students with scholarships totaling more than $1.4 million in financial support. The current Youth on Course scholarship retention rate is 98 percent, with 53 students already graduated.