The 19th Hole: Johnny Walker

Johnny Walker
Director of Golf Course Maintenance // Bentwater Yacht & CC, Montgomery, Texas
After 18 holes, what are you drinking? Well, if I'm buying, it's beer. If someone else is buying, it's bourbon.
Congratulations on being elected to the GCSAA Board. Thank you, it's something I've been working on for 25 years. I enjoy every minute of it, the issues we discuss are A to Z. Those 20-plus years serving the South Texas GCSA and the Lone Star GCSA prepared me.
Houston has been getting hammered with rain. How are you guys holding up? We've got another 4 to 6 inches coming today and tomorrow on top of, in some cases, 18 to 20 inches. I'm going to guess there are a dozen courses still under water. We're 45 minutes north of Houston, so we didn't get the heavy stuff.
What's the best thing about sharing a name with a famous scotch? Strangers pay attention to you immediately.
Any negatives? Most of them don't believe that's my name.
Do you like drinking Johnnie Walker? I hate it. I've tried to like it, I just don't. It's like every great once in a while I try to eat liver and onions, and I still don't like it.
What are your sports teams? I graduated from Texas A&M, so anything Aggies. I grew up in Dallas, so I have to pull for my Cowboys. And now I live in Houston, so I have to pull for the Texans.
What's the best thing about living in Texas? Both of the seasons: hot and cold.
You don't miss fall and spring? Well I don't know about it, I've never seen it!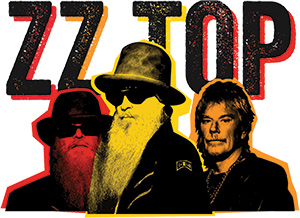 What was on the radio on the way to work this morning? I start every day with classic rock. My all-time favorite is ZZ Top.
What's the coolest thing you've ever seen on a golf course? Tons. I've witnessed a lot of nature's cool stuff. Thirty years ago I saw a hawk swoop down and pick up a squirrel. As he was flying away with his meal, a bald eagle swooped in on the hawk, the hawk dropped the squirrel and the eagle picked the squirrel up before it hit the ground! It was a one-in-a-gazillion chance of me being there. I was in awe to have witnessed the whole thing.
Fill in the blanks: At my funeral, they'll serve ______ and I hope someone says ______? They got to serve barbecue, that's a rule — my dad owned a barbecue place for 47 years. And I heard this from a friend: You have a recording of yourself inside the casket, and it's motion activated, so as people walk by it, it says, "Thanks for coming!"
Photos: pete seltzer, ZZ top promotional photo