Syngenta finalizes DuPont deal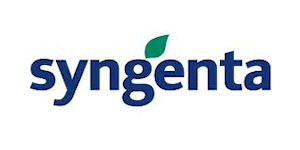 GREENSBORO, N.C.—On Oct. 2, Syngenta closed the acquisition of the DuPont Professional Products insecticide business. As a result of this transaction, Syngenta now owns insecticide brands Altriset, Advion, Arilon, Acelepryn, Calteryx and Provaunt. A number of DuPont Professional Products employees have also joined Syngenta.
"These key assets will provide the Lawn & Garden Turf and Landscape business with new offerings and capabilities to scale our business so that we can meet the needs of our growing customer base," says Tim Kroenke, head, Syngenta Lawn and Garden North America. "With the addition of these recognized brands, Syngenta can address critical customer needs in the professional turf and pest control markets with an expanded portfolio of industry-leading, proven technology."
Scott Reasons, head, Turf & Landscape North America, concurred. "The closing of the acquisition provides Syngenta with new capabilities to build upon our strong pest management heritage with next generation chemistry, and expand our leadership position in turf. We are excited about the range of offerings and additional capabilities we can now provide our customers."
In addition to targeting the professional turf and pest management markets, Syngenta will pursue adjacent market opportunities in ornamental horticulture and the consumer space. The closing price for the acquisition was $125 million.