Standard Golf names new national sales manager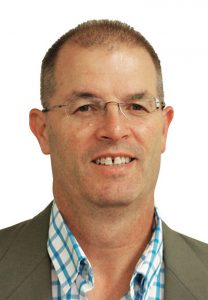 Standard Golf has promoted Lind Hunemuller to the position of national sales manager, effective Jan. 1, 2017.
Hunemuller will replace Steve Tyler who has been in the position since 1981. Tyler announced this summer that he will transition into retirement and serve as a sales consultant for Standard Golf on a part-time basis beginning in January, according to the company
"Steve has been a pillar here at Standard," says Hunemuller, "and I'm excited to have the opportunity to continue his legacy. I look forward to strengthening our distributor relationships and helping to grow the great game of golf."
Hunemuller has worked in the Sales Department at Standard Golf since he started with the company in 2011. Before joining Standard Golf, Hunemuller was a Sales Representative with Texas-based BSN Sports, a team sports outfitter. Hunemuller has worked in the sports industry since graduating from the University of Northern Iowa with a degree in Sales & Marketing.